Jaywalking still a problem in Apopka despite bridge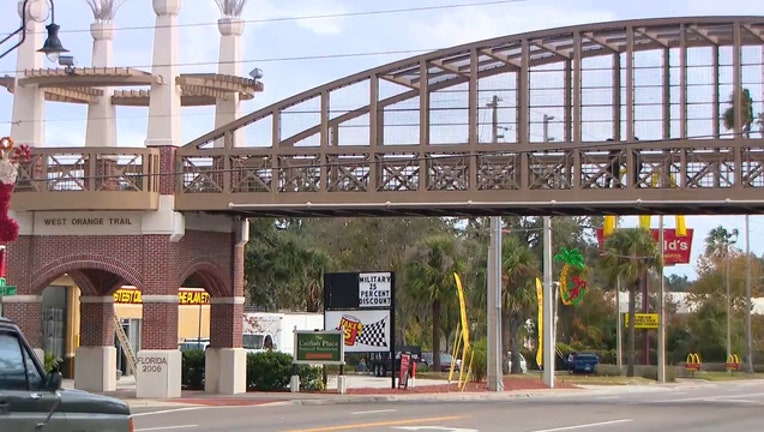 article
APOPKA, Fla. (WOFL FOX 35) - Apopka continues to have jaywalking problem on Main Street, despite the installation of a new pedestrian overpass.
Police say the day after Christmas a man on a bicycle tried to illegally cross busy East Main Street, just east of the intersection of South Forest Avenue.  He was not in a crosswalk when a car hit him.  He survived but went to the hospital with serious injuries.
The crash illustrated a continuing problem at the intersection which state figures show has more than 41,000 vehicles passing through every day. There is not a crosswalk here. However, there is a pedestrian bridge built as part of the West Orange Trail.
After more than a decade in place, Apopka police say there are still a lot of people who skip the bridge and jaywalk to cross the very busy street.