'Irreplaceable' wedding rings stolen in burglary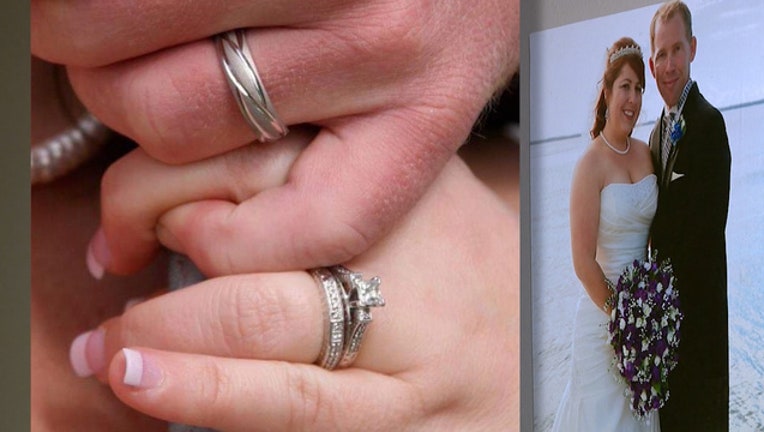 article
EUSTIS, Fla. (WOFL FOX 35) - A Lake County woman is devastated after her house was broken into. The burglars took items that can't be replaced. 
Of all the thing inside Holly Montz's home that keep her late husband Matt's memory alive, their wedding bands are the heart of it. But the now is now broken. Their wedding bands were stolen during a break-in at Holly's home in Eustis Monday. 
"Those rings are irreplaceable. I can't have them back. I can't get my husband back and those were his," said Holly Montz. 
Montz says the thief or thieves broke into her back door and there's no video of it because her doorbell's at the front door and they must have come in through the woods just to get here.
She says the thieves took her Playstation and jewelry box, which had the rings inside.
"I couldn't put the bands on anymore. It was just too hard. So I had them there so every morning I would see them."
Matt died just three months ago, at 35 years old, from an incurable cancer in his neck. For Holly, the robbery is like adding fuel to the fire, and her seven-year-old son is now acting as the firefighter trying to put it out in any way he can.
"He even tried to give me the money back so I could re-buy my wedding bands. A whole $30, and it was a whole bunch of change."
Holly is pleading for the thieves to return the rings, the heart of her husband's memory.
"Those were representing our marriage, our life together, our family and then just to be so heartless to take it, I just want them back."
If you know who might have done this, call the Lake County Sheriff's Office.