Interactive map tracks spread of COVID-19 globally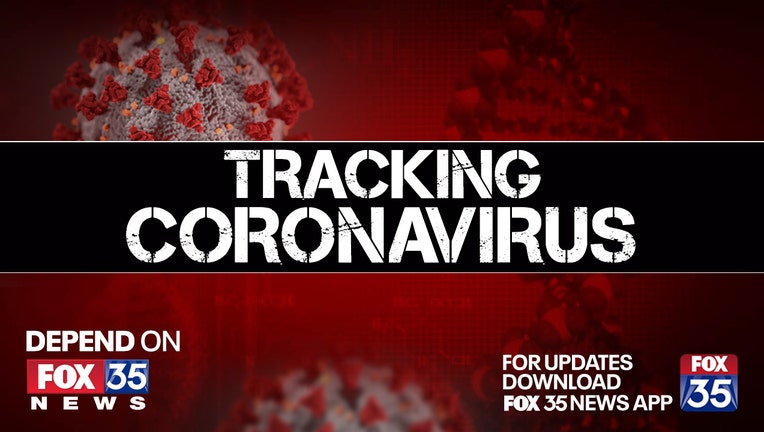 article
LAKE MARY, Fla. - The newly identified COVID-19 virus refers to the novel coronavirus first detected in Wuhan China. This virus is different from the previously identified coronaviruses 229E, NL63, OC43, or HKU1 which have been known to circulate among humans causing mild illness likened to the common cold. 
COVID-19 was previously thought to only infect animals but has now emerged to spread among people. The Centers for Disease Control and Prevention (CDC) says the first infections were associated with live animal markets in China but can spread person-to-person globally. 
A live-updating map of novel coronavirus cases, courtesy of ARCGIS. Click on the Confirmed and Existing tabs (or the arrows), then use the + and - buttons to zoom in and out on the map. You can also scroll the map in different directions. 
MOBILE USERS CLICK HERE TO VIEW MAP
China, South Korea, Iran, Italy, and Egypt are CDC areas of concern for coronavirus. In addition, the U.S. State Department is now asking American citizens, especially those with underlying conditions, to not travel on cruise ships.
Thirteen states have declared a state of emergency or a public health emergency as cases of coronavirus continue to climb, with more than 600 cases in the U.S. and at least 26 deaths as of March 9, according to the Centers for Disease Control and Prevention and The Associated Press. The states under emergency declarations are California, Florida, Hawaii, Illinois, Indiana, Kentucky, Maryland, New Jersey, New York, Ohio, Oregon, Utah, and Washington.
MORE NEWS: Coronavirus: DOJ issues warning over price gouging
The symptoms of coronavirus include fever, cough, and shortness of breath. Symptoms sometimes don't show for two to 14 days after infection.
To prevent exposure, avoid contact with people who are sick. Health officials advise that you also regularly and effectively wash your hands, avoid touching your eyes, nose, and mouth, cover sneezes and coughs with tissues, and stay home if you are sick.
If you display coronavirus symptoms, you should contact a local health organization and make them aware of your condition prior to arrival while also following specific instructions or guidelines they may have. It may also be beneficial to wear a face mask prior to an appointment. If you are experiencing a medical emergency, call 911 and let them know if you have been infected or believe that you may be.
MORE NEWS: Darden Restaurants to offer paid sick leave amid coronavirus
If you are infected, a medical professional or another authority will likely advise that you remain isolated while sick. This includes staying at home and not going into public places or large events.
SEE FOX 35'S COMPLETE COVERAGE OF THE CORONAVIRUS
Tune in to FOX 35 News for the latest on COVID-19
MOBILE USERS: Click here to watch FOX 35 News live