Innocent man shot, killed during carjacking at Florida gas station: Palm Bay police
PALM BAY, Fla. - Police have arrested a suspect they said fatally shot and carjacked an innocent man at a Palm Bay gas station late Tuesday night.
Evan Chambliss, 23, was arrested on first-degree premeditated murder and armed carjacking charges, the Palm Bay Police Department said in a news release.
At around 11:40 p.m., officers said Chambliss shot a man at the 7-Eleven gas station located at 3505 Bayside Lakes Boulevard and then took off in the victim's vehicle. 
When officers arrived at the gas station, they found a man who had been shot multiple times. He was rushed to a hospital where he died, police said.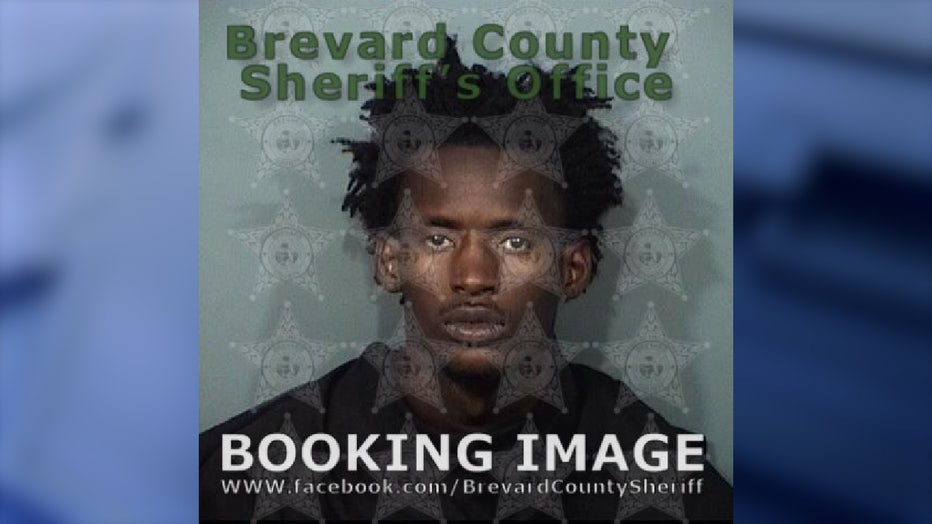 Evan Chambliss (Photo via Brevard County Sheriff's Office)
Investigators alerted all Brevard County law enforcement agencies to be on the lookout for the victim's vehicle. 
A short time later, deputies in Indian River County spotted the vehicle – being driven by Chambliss – and tried to pull him over, but he refused to stop and a chase began. He was ultimately stopped by the use of stopsticks and was taken into custody and turned over to Palm Bay police detectives. 
"Our thoughts and prayers are with the victim's family," Palm Bay Police Chief Mario Augello said in a statement. "This act was one of pure evil, this is the only way to describe the heinous actions of the individual." 
Chambliss is being held in the Brevard County Sheriff's Office without bond.