Hotel manager burns hand pouring bleach from one bottle to another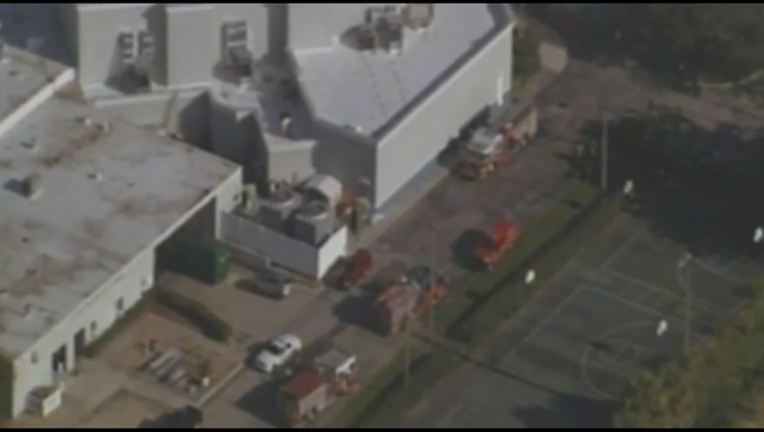 article
KISSIMMEE, Fla. (WOFL FOX 35) - A chemical scare near Disney World sent 5 people to the hospital Wednesday morning.
The incident occurred at the "Park Inn" by Radisson Resort and Convention Center. Osceola County Fire Rescue said the 911 call came in as a "chemical explosion" at a hotel. When firefighters arrived they told us a hotel employee mixed some bleach and ammonia into a bucket and the chemicals burned his hands.
It happened in a laundry room and it was evacuated.
He was taken to the hospital for his injuries. Four other employees were also taken to the hospital for inhaling the fumes. The fire deputy chief said this could've been much worse.
"We roll out a commercial response with a hazmat team rolling in also. We're expecting large numbers of victims, we're expecting an explosion. Thank goodness it didn't happen. Thank goodness it is as small as it is right now. I feel so bad for the people that are affected but thank goodness it is small," stated the Osceola County Fire Rescue Battalion Chief Don Bell.

Hotel guests told us they did not have to evacuate but were worried when they saw the massive emergency response.

"Obviously (we) panicked, we were wondering what was going on," said a hotel guest from London Laura O'Donnell. "You also kind of hear it on the news and it was very briefly that it was a chemical spill but we didn't know to what extent and were we ok. No guests were made aware of about what was going on."

Fire officials said only the laundry room was evacuated. They aired out the fumes and made sure it was safe for employees to go back to work. No other injuries were reported.