Holocaust survivor shakes hand of former Nazi guard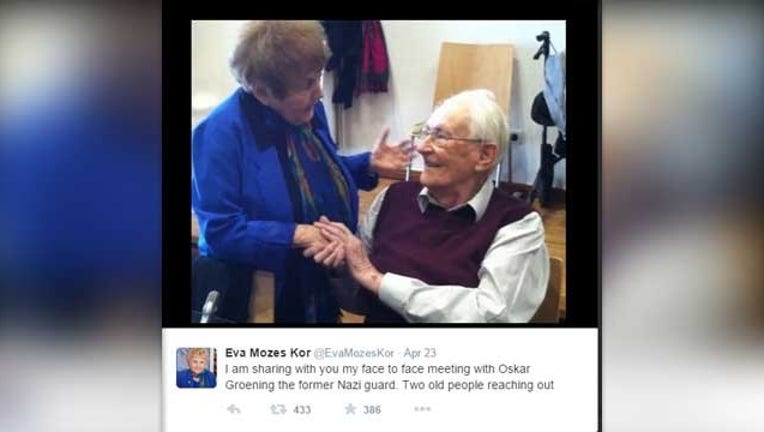 At first glance it appears to be two friends sharing an embrace but that couldn't be furthur from the truth. 
Kor is seen via her Twitter page shaking the hand of former Nazi guard Oskar Groening. 
Groening is on trial for his involvement in the mass killings of hundreds of thousands of people at the Auschwitz concentration camp.