Health officials look to halt smokable marijuana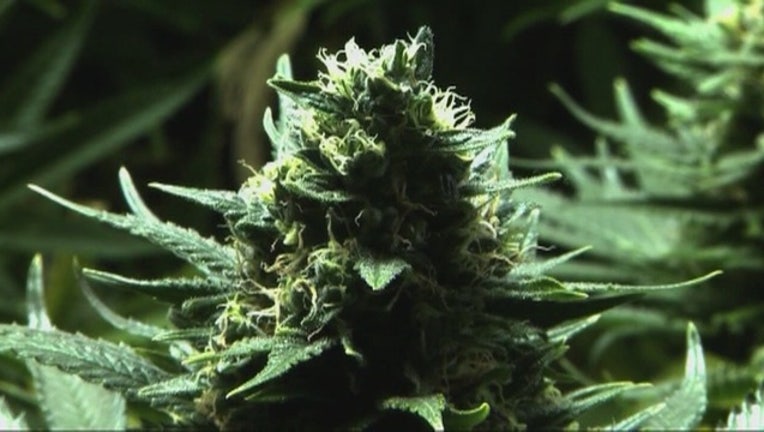 article
TALLAHASSEE, Fla. (NSF) - The Florida Department of Health on Monday ordered a medical-marijuana operator to stop selling a "whole flower" product sold for use in vaporizers but which can easily be smoked, saying the product is not permitted.
Quincy-based Trulieve started selling "Entourage," a whole flower product meant to be used in the Volcano vaporizer, last week.
The department's cease-and-desist letter to Trulieve came after The News Service of Florida reported Wednesday about the sales of the whole flower product, which can easily be smoked in pipes, bongs, or joints --- all off-limits to patients under Florida's current medical-marijuana laws.
"Licensed dispensing organizations have a responsibility to ensure their product is not one that can easily be transitioned into a smokable form. Therefore, whole flower products are not permitted," state Office of Compassionate Use Director Christian Bax wrote to Trulieve on Monday.
Current law bans "smoking" of medical marijuana but includes an exception that allows patients to use vaporizers to consume cannabis products. Smoking is defined as "burning or igniting a substance and inhaling the smoke."
The "Entourage" products, released by Trulieve last week, come in "small, wire mesh bags" sold in vaporizer cups. The mesh caps affixed to the tops of the bags "can be removed with minimal effort" by purchasers, according to the letter.
"Given the above facts, Trulieve is hereby ordered to immediately cease and desist sale of its Entourage product," Bax wrote.
In a statement, Trulieve CEO Kim Rivers said Monday the company was "surprised by the letter" but is "immediately and completely complying with the department's wishes while evaluating our options."
Rivers told the News Service last week she believed the product was legal and that her company had been selling whole-flower products for nearly a year.

"We feel very strongly that having products available that allow patients to have a choice and to benefit from the entourage effect, also available to physicians to make recommendations to patients, is critical. So if that means we're pushing the envelope, we've had a form of whole-flower vaporizer available from the day we've opened. This has always been part of our product line and will continue to be in the future," Rivers said last week.
Lawmakers during the annual legislative session that ended last Monday were unable to reach consensus on a measure to implement a voter-approved constitutional amendment that legalized medical marijuana for a broad swath of patients with debilitating illnesses.
But they were in nearly universal agreement on at least one thing: Patients shouldn't be able to smoke pot products.
Key legislators contacted by the News Service last week about the sale of whole flower products that could be smoked were taken by surprise.
John Morgan, the Orlando trial lawyer who largely bankrolled what was known as Amendment 2, has pledged to sue the state over the smoking issue, which he says was tacitly approved in the constitutional amendment approved by more than 71 percent of voters in November.
Patients and advocates maintain that the medicinal effects of whole flower consumption outweigh that of processed products, such as oils or other derivatives, including those inhaled by "vaping."
But the Department of Health apparently isn't sold on that argument.
The state's marijuana operators are allowed to seek permission to sell "ground cannabis plant material" meant to be vaped, Bax acknowledged in Monday's letter.
"However, as conveyed to Trulieve in a June 28, 2016 meeting on this matter, dispensing organizations may not dispense easily breached products containing whole flower," he wrote.
Bax also chided Trulieve for recommending the Volcano vaporizer while not selling it onsite. While the vaporizer is available on Trulieve's website, that's not good enough because the purchase of delivery devices outside of a dispensing organization is banned by state law, according to Bax.
"The department reminds Trulieve that all sales, possession and use of cannabis outside of the provision" of Florida laws "are a potential criminal act," he concluded.
Information provided by The News Service of Florida.