Gay couples will try to wed as defiant clerk sits in jail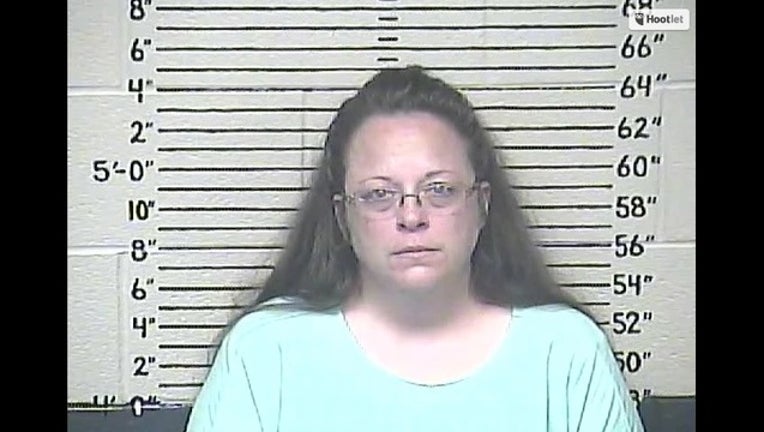 ASHLAND, Ky. (AP) — Same-sex couples will return to the Rowan County Courthouse in Kentucky on Friday for the fifth time since June to ask for a marriage license.
Only this time, Kim Davis won't be there to stop them. The county clerk will be in a Carter County jail cell for refusing to obey a judge's order that she issue marriage licenses to same-sex couples.
Davis said her Christian beliefs prevent her from issuing the licenses because she believes gay marriage is a sin.
Five of Davis' deputy clerks said they would obey U.S. District Judge David Bunning's ruling and issue marriage licenses Friday morning. Bunning says Davis could remain in jail for at least a week as he gives her deputies time to comply with his order.