'Fun' stealing spree ends in arrests at UCF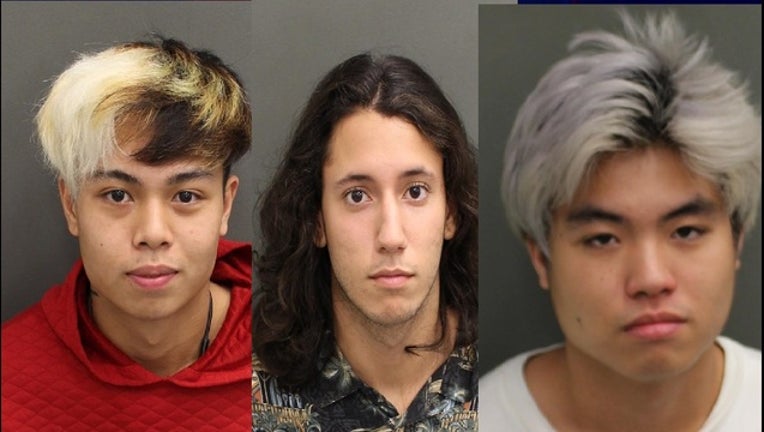 article
ORLANDO, Fla. (WOFL FOX 35) - An attempted Craiglist sale of a almost $500 camera taken from an office inside University of Central Florida's (UCF) Student Union has landed five people behind bars, reports the UCF Police Department (UCFPD).
Police went on to say that the thieves took almost $4,000 in technology equipment, including a camera, iPad, projector, and more, just "for fun.
The items were reportedly marked stolen last week, but a Craigslist ad for the camera was posted on Thursday, August 27th. UCFPD met with the seller, Justin Reyes, 21, who confessed.
Jay Reyes, 19, and Justin Reyes were arrested Tuesday on charges of burglary, grand theft, and dealing in stolen property. Jonas Alonso, 18, was also arrested on charges of burglary and grand theft. John Reyes, 17, was also arrested on burglary and petit theft charges on Wednesday.The fifth person involved, Gant Anderson, 202, is in police custody and in transport to Orange County Jail on charges of burglary and grand theft.
None are affiliated with UCF.
UCFPD wants to tell potential thieves the following message:
"UCFPD's message to potential thieves? Don't.  If people come to UCF and victimize students and faculty and staff members, rest assured that UCFPD officers and detectives will work exhaustively to hold those criminals accountable. "
UCFPD says they have recovered all of the stolen property and will be returning it to the Student Union. 
They will also work with staff at the Student Union to develop crime prevention strategies.