Fun Spot America's 'Golden Rule Day' to donate portion of funds to Central Florida schools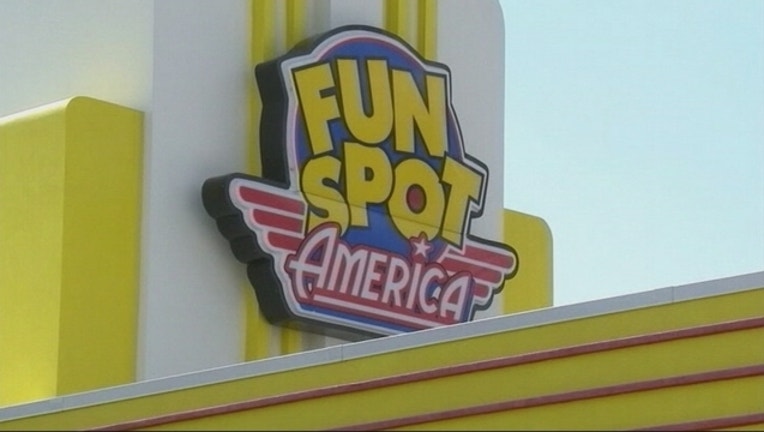 article
ORLANDO, Fla. (FOX 35 ORLANDO) - Fun Spot America is doing their part to help out Florida schools.
On Saturday, August 24, the theme park will host its 'Golden Rule Day' to help raise funds for Orange and Osceola County public schools.
"I am so excited about this event as it reminds me of growing up in my parent's house," Fun Spot America CEO and owner John Arie Jr. said. "They always treated others how they wanted to be treated."  "As I have taken over for my father after 50+ years in the industry it has not been easy filling his shoes. I realized about a year ago that when you practice the Golden Rule, everything else falls into place, and I am so excited to go public with this mission as we all need to practice this a little bit more in our lives."  
Guests who attend Golden Rule Day will get Single Day Fun Passes for just $25 each.
Fun Spot says for every Fun Pass purchased, they will donate $5 to the Orange or Osceola County Education Foundations. 
"This is going directly to students and teachers in these communities."  
Each guest can purchase up to ten Single Day Fun Passes. The passes can be used on Golden Rule Day or any time before June 1, 2020.
"This is a limited time offer, passes are on sale online or at the park that day only from midnight through 12:00 noon. Guests should purchase online or visit the parks early that morning to take advantage of this offer," states a press release from Fun Spot America.
"We have had an overwhelming response from our government officials, local business leaders, corporations, media partners, Florida Citrus Sports, and many more." Arie Jr. said. "We are going to turn the communities we serve, this nation, and then the globe GOLD!!!!" "Thanks for being a part of our mission!!!!" 
Check out more FLORIDA ATTRACTIONS news HERE.