Full Sail University announces $6 Million eSports arena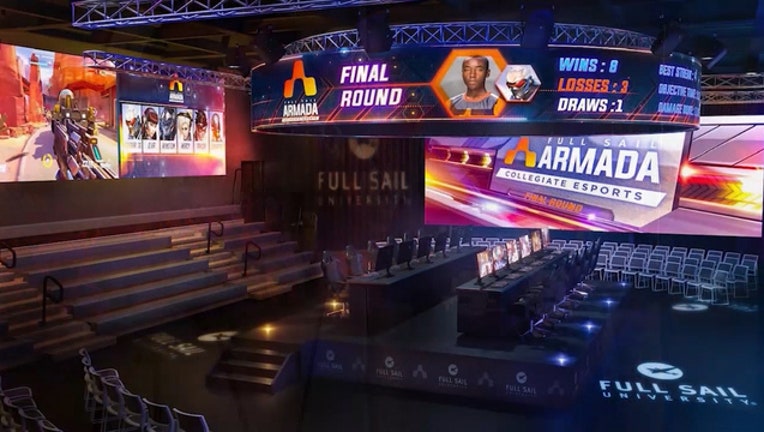 ORANGE COUNTY, FLa. (WOFL FOX 35) - Full Sail University announced that they are currently building a brand new eSports arena on campus that will be the largest at any university in America.
The 11,200 square foot arena is being built near the school's Full Sail Live event center and has been in the design process since last year. It's a $6 million investment for the university.
Using virtual reality, staff members showed off the arena Friday which will include LED boards, seating for spectators, and plenty of space to accommodate both the school's team, the Armada, as well as professional events that come through.
The e-sports scene and professional gaming scenes in general are rapidly gaining popularity with universities across the country now offering teams and professional teams being formed in Orlando and throughout the world.
There have recently been talks of even making e-sports a part of future Olympic games.