Fremont police likely 1st agency to use Teslas as patrol vehicle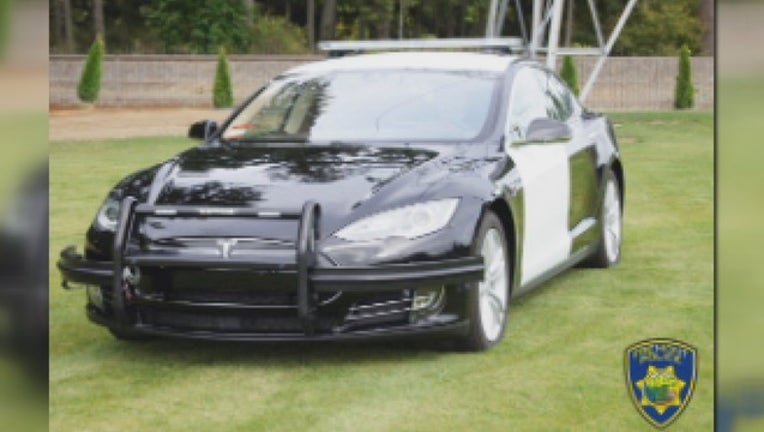 article
FREMONT, Calif. (KTVU) - Fremont police officers will soon be sitting behind the wheel of new patrol cars made of old Teslas.
Spokeswoman Geneva Bosques said the department says it's about to begin testing a specially equipped 2014 Tesla Model S, purchased for $61,478.50, with an additional $4,400 on modifications so far.
To compare, she said a new Ford Explorer costs $40,000 but also need modifications.
While the initital price is higher, Bosques said that the cost will zero out over the life span because they won't have to replace parts that make up traditional internal combustion vehicles and the cost of gas will be less. Tesla was the only electric vehicle that met specifications for size, performance, battery range, and safety, Bosques added.
While other agencies own Teslas, they are largely used for public relations purposes, Bosques said. Fremont is likely the first police department in the country to use the Tesla for patrol. 
The move is all part of the city of Fremont's goal to reduce greenhouse gas emissions by 25 percent by 2020.
Teslas are also manufactured in Fremont.
 
KTVU's Daniel Radovich contributed to this report.