FOUND: Jacksonville girl, 12, may with with man who claims to love her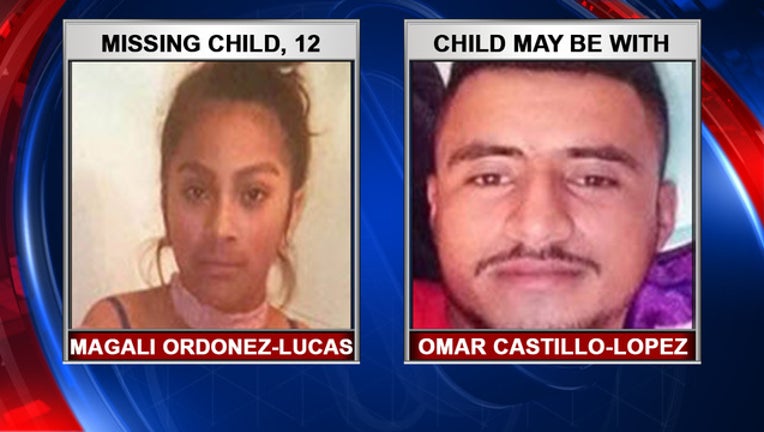 article
JACKSONVILLE (FOX 13) - UPDATE: The Florida Department of Law Enforcement has canceled the Missing Child Alert for 12-year-old Magali Ordonez-Lucas. They say she was located and is safe. No other information was provided.
EARLIER STORY: 
A Florida Missing Child Alert has been issued for a 12-year-old from Jacksonville, Florida.
Federal and local officials are searching for Magali Ordonez-Lucas, who went missing on Monday. According to the Jacksonville Sheriff's Office, they responded to her home at 3800 South University Boulevard after 9 p.m.
Officials say she could be in the company of Omar Castillo-Lopez, believed to be about 24 years old, after he called the victim's father on Tuesday around 11:30 a.m. Deputies say Castillo-Lopez told the 12-year-old's father that he was in love with his daughter and was leaving with her. It's unclear how Castillo-Lopez met the child.
Deputies are unsure if they could be walking or in a vehicle. Magali was not see or heard from since 3 a.m. on Monday when her father left for work. She is described as a white or Hispanic female, 5'6 feet tall, weighs 113 pounds, with black hair and brown eyes. 
Anyone with information on the whereabouts of Magali or Omar are asked to call the Jacksonville Sheriff's Office at 904-630-0500 or dial 911. Anonymous tips can be submitted to Crime Stoppers at 1-866-845-8477