Foreigner, 3 Doors Down, Edwin McCain, Boyz II Men on Busch Gardens music festival lineup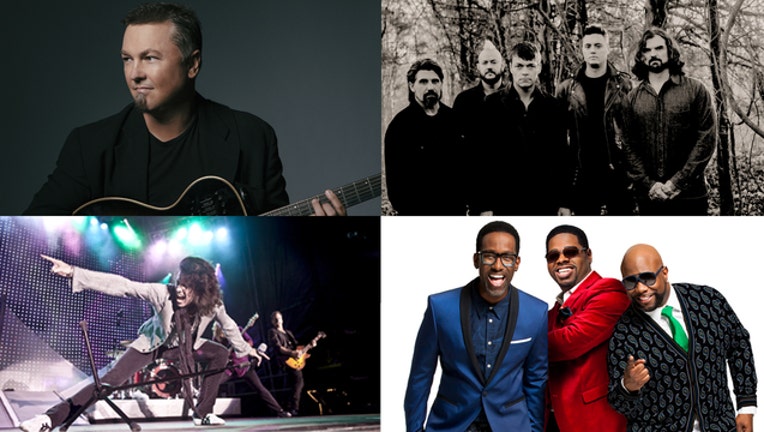 article
TAMPA, Fla. (FOX 13) - Busch Gardens Tampa Bay announced its Food & Wine Festival lineup and there's a little something for everyone.
From throwbacks to modern hits, the schedule includes some big-name artists and bands.
The shows begin March 16 and are on weekends through April 28. Some shows are included for annual pass holders, but tickets will be for sale on Busch Gardens' website.
The Busch Gardens Food & Wine Festival concert series begins Saturday, March 16 with Daughtry, whose lead singer, Chris Daughtry rose to fame after a successful run on the fifth season of American Idol.
The lineup also includes:
- The Band Perry Sunday, March 17
- 3 Doors Down Saturday, March 23
- Josh Turner Sunday, April 7
- The Mighty Mighty Bosstones Saturday, April 13
- Boys II Men Sunday, April 14
- Edwin McCain and Vertical Horizon Friday, April 19
- Foreigner Sunday, April 28
For a full list of shows and ticket information, visit https://buschgardens.com/tampa/events/food-and-wine-festival/concerts/.