Florida mom defends naming baby after Disney's Splash Mountain ride in viral TikTok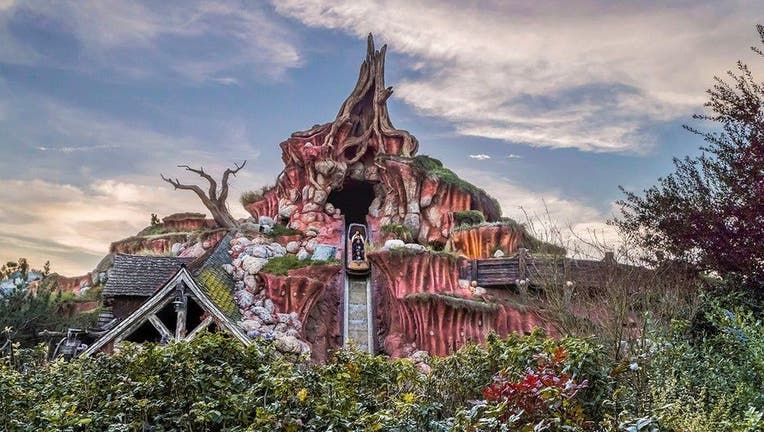 article
A Florida mom is defending her decision to name her baby after Walt Disney World's now closed Splash Mountain ride after TikTok users roasted her online. 
Last month when Splash Mountain closed for good, Kara – who goes by @vibingranolamom on TikTok – posted a video explaining how sad she was because her daughter's name was inspired by the attraction. 
"The ride I named my daughter after shut down today at Disney. I'm so sad," she wrote in the clip. 
The video racked up over 5 million views and the comments lit up with jokes from people unsure about whether she literally named her daughter 'Splash Mountain.'
"Splashton Mountleigh," said one user.
Other jokes included: 
I'm so sorry zipideedoodah
Aww Hollywood Tower of Terror is adorable
Sorry to hear that Stitch's Great Escape
Sorry to hear that Epcot ball
Tell Pirates of the Caribbean it'll be alright
Some viewers questioned why she named her daughter after the ride that has been the subject of controversy because of its connection to the film "Song of the South."
MORE DISNEY NEWS: Photos: TRON Lightcycle / Run canopy officially powers on at Disney World
"You named your baby after a notoriously racist movie?" asked one person. "And that baby is fresh, there's no way you didn't know."
In a follow-up video, Kara explained that she did not name her daughter 'Splash Mountain' – but that she named her Briar, "like the briar patch."
"I got her name because I was looking at a baby name list on Pinterest and I was pregnant and I saw the name Briar," she said. "It reminded me of the little briar patch on the Splash Mountain ride."
She added that she loves Disney and thought it was a unique name.
While Kara says she did enjoy the Splash Mountain ride, she is looking forward to seeing it transform into Tiana's Bayou Adventure. 
TRENDING: Bride sees in color for first time at Disney wedding in Florida
Many viewers defended her against the online attacks.
"You shouldn't have to explain yourself or your baby's name. People are just very sensitive and weak. You do you!" one person said. 
Another said, "You handled the response to this person so well! Love the name and the sweet memory for you!"