Florida man still searching for dog lost in Sierra Nevada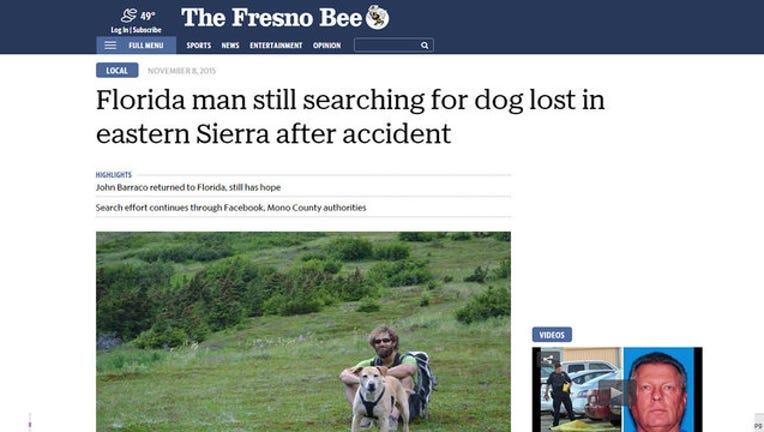 article
FRESNO, Calif. (AP) - A Florida man is still looking for his Labrador a month after the dog was lost during a car crash in the eastern Sierra Nevada.
The Fresno Bee reports that John Barraco shattered several bones in his foot after his brakes malfunctioned on Oct. 14.
He's now recovering at home in Florida, but is hoping Mr. Chili is found before snow hits the mountains. Barraco and his father, sister and girlfriend have mounted a search for the dog, and the Mono County Sheriff's Office and Animal Control have also set traps and posted fliers.
Barraco says they have found no signs that Mr. Chili is either alive or dead in the mountains. The family believes he was picked up by someone in the area.  Barraco has set up this Facebook page where he has been posting updates.