Florida man found murdered, tied up at Palm Bay home; suspect arrested: affidavit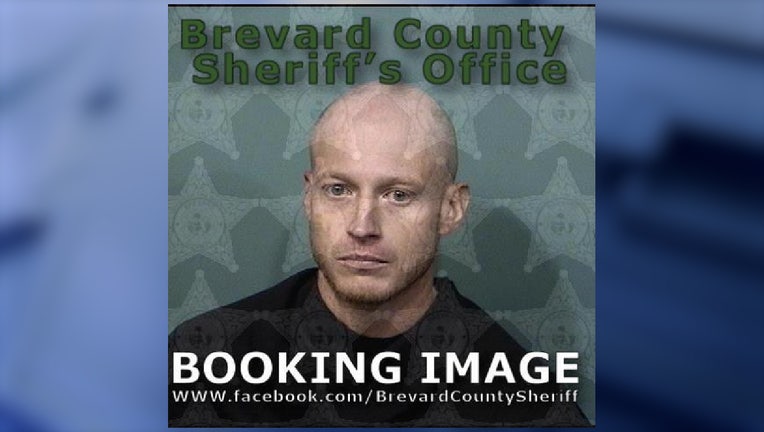 article
PALM BAY, Fla. - An arrest affidavit is providing new details about the "brutal" murder of a man found dead at a Palm Bay home last week. 
On April 20, officers were called to the home of 68-year-old Paul Black on Ne Palm Drive after his son discovered him dead in the entryway of a bedroom.
According to an arrest affidavit, Black was found on the ground lying on top of a TV, a cell phone and a loaded magazine with .380 caliber ammunition. Black had a large cut on his neck, and a large kitchen knife was discovered near his body. Police said his hands were also tied and bound with a USB cable cord. His home appeared to have been ransacked, investigators said.
Detectives were able to identify the suspect, Justin Giambanco, after learning the cell phone located underneath Black's body belonged to him. 
During a search of Giambanco's vehicle, officers found items belonging to the victim, including Black's prescription bottle, his deceased mother's passport and a hard drive labeled with blue painter tape, which was similar to other hard drives with blue painter tape found at the victim's home. 
Investigators also discovered a .380 caliber handgun and bloody sneakers in the vehicle.
Based on the evidence collected, police arrested Giambanco on charges of second-degree murder, false imprisonment, grand theft of a firearm and possession of a firearm by a convicted felon.  
Giambanco has a lengthy criminal sheet including 22 felonies, according to police. 
Days before the alleged murder, Giambanco was arrested for battering a police officer and was released the next day. He was then rearrested after the murder and was being held in Brevard County Jail on charges unrelated to the homicide when police charged him with murder, police said.