Florida has potential to become the next coronavirus epicenter, experts say
ORLANDO, Fla. - Scientists believe that Florida could be the next epicenter for the coronavirus transmission as cases in the state continue to spike. 
Scientists with PolicyLab at Children's Hospital of Philadelphia and the University of Pennsylvania have worked to gather data and make models on what different counties across the country, including Florida, will look like over the next few weeks.
According to their projections, cases in Orange County will skyrocket. 
MORE NEWS: Orange County issues mandatory mask order starting Saturday
"Florida is now really at risk and time is of the essence," said Dr. David Rubin, the Director of PolicyLab at Children's Hospital of Philadelphia. "The major dynamic here is transmission related to travel and moment within indoor locations." 
Scientists looked at things like how much people were social distancing, population density, age, and daily temperatures. Researchers believe Florida could be a hot spot. 
"It's also an economy that's so focused on travel and tourism and movement around the state that I think there are extra risks down in Florida that were related to Memorial Day and travel and reopening that maybe other states don't have to the same degree," Dr. David Rubin said. 
MORE NEWS: Florida shatters daily reported record with increase of more than 3,200 cases
"I think we are one of the new epicenters. I don't think there's any doubt about that," said Seminole County Medical Director Todd Husty. "I'm extremely concerned." 
Seminole County has seen a spike in cases. Husty said the county has been contacting people who test positive to find out why they are seeing a surge. 
"We would ask them, so where were you when you got this?" Husty said. "Everybody said 'oh I went out and partied on Memorial Day'."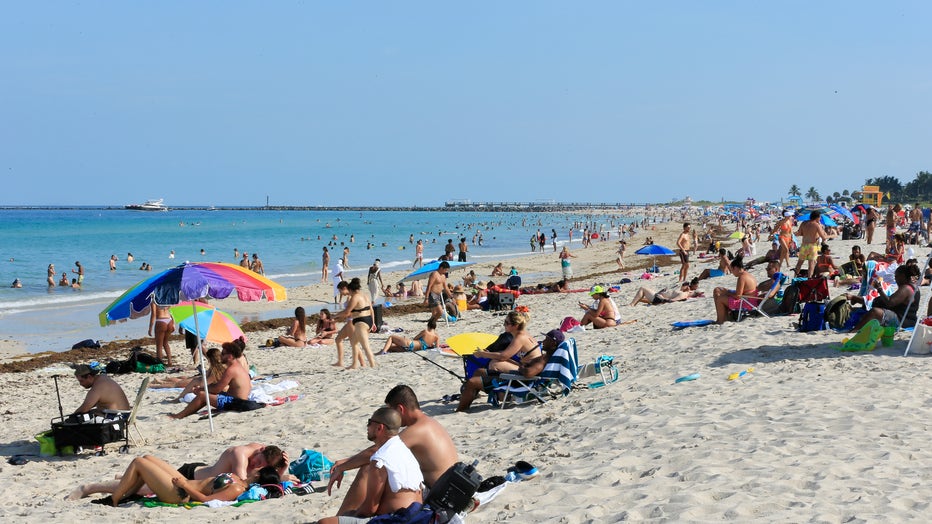 Photo by Cliff Hawkins/Getty Images
MORE NEWS: 'Mickey's Not-So-Scary Halloween Party' canceled amid coronavirus concerns, Disney says
Experts say Florida can change projections if people start wearing masks, especially indoors, and follow social distancing guidelines. 
"If we refuse to accept that reality, what you're seeing now in Florida is the result," said Dr. Rubin. "There's an opportunity here to get things to get this thing to bend back but it's going to take a couple of weeks."
Watch FOX 35 News for the latest on the coronavirus.