Florida deputy hilariously tries to corral a persistent goat, but it doesn't go as planned: WATCH
CLAY COUNTY, Fla. - A Florida deputy found himself in an unexpected standoff with an unlikely opponent – a headbutting goat. 
The viral video shows Clay County Deputy Patrick McFetridge trying to open and walk through a gate, but the goat is making his job increasingly harder as it headbutts his backside, pushes his legs and weaves under him. This goes on for about half a minute as the deputy tries to corral the animal on the other side of the gate. 
"I need you to stop," McFetridge is heard hilariously telling the goat in the video.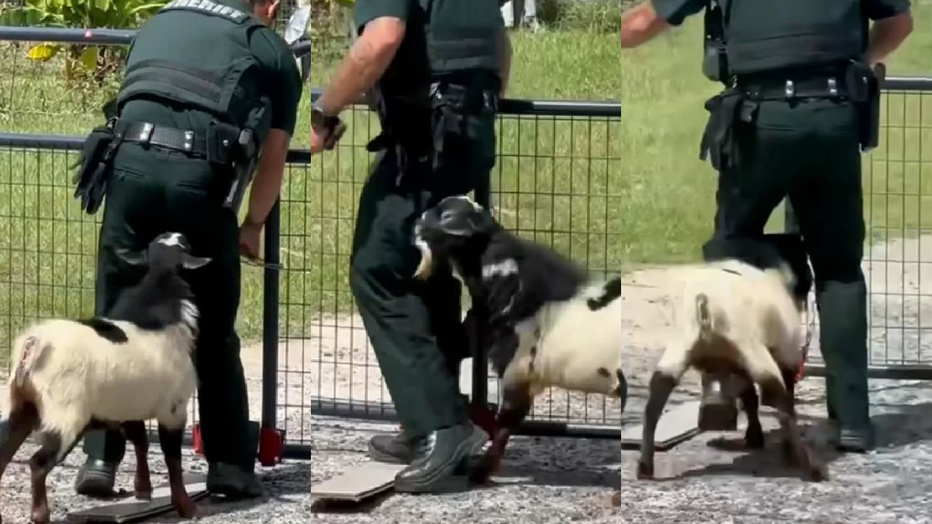 Photo: Sheriff Michelle Cook via Storyful
MORE VIRAL ANIMAL STORIES:
How exactly the deputy ended up in this situation is still up in the air.