Florida congressional candidate launches giveaway for an AR-15 rifle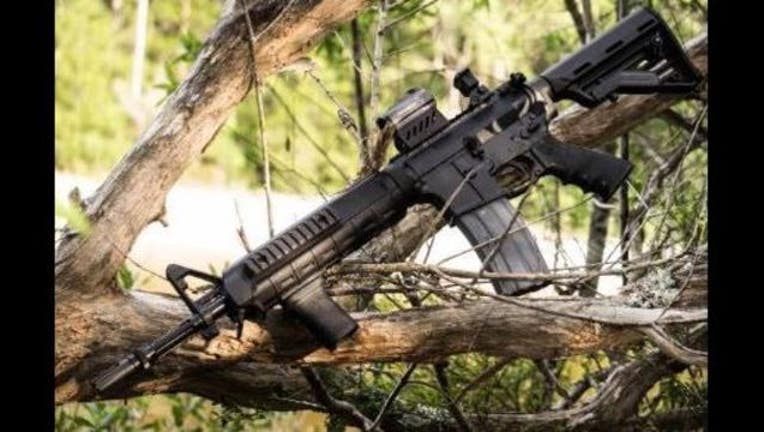 article
BAKER, Fla. - U.S. Congressional Candidate Greg Evers today announced a Facebook contest to award a custom-built AR15 rifle to one randomly chosen resident of the 1st Congressional District who has liked and shared his Greg Evers for Congress Facebook page. The winner will be chosen on July 4th, and the rifle will be awarded after verification that the contestant meets strict eligibility requirements, including all required background and security checks.
"With terrorism incidents on the rise, both at home and abroad, protecting our constitutional rights has never been more important," Evers said. "With all that's happening in the world today, I've never felt stronger about the importance of the second amendment in protecting our homeland than I do now."
Evers is seeking the Republican nomination for Congress in the August 30th primary. For the past 14 straight years, he has earned an A+ rating from the National Rifle Association as a member of the Florida Legislature.
Eligibility
To be eligible to win the prize, contestants must be a resident of Florida's 1st Congressional District, at least 18 years old, and otherwise meet all firearm ownership requirements under Florida law. A winner will be chosen by a random drawing from a list of all who have "liked" the "Greg Evers for Congress" Facebook page and "shared" a post from the page. See below for full rules.
About the "Homeland Defender" Collectors Edition AR-15
Made by Advanced Tactical Solutions in Santa Rosa Beach, FL, the "Homeland Defender" features a billet aluminum lower and upper from VLTOR, BCM Gunfighter charging handle, Magpul MOE mid-length handguard, AAC QD 51 tooth-pinned flash hider, BCM Gunfighter Vertices Grip, Diamondhead rear flip up sights, Houge pistol grip, Blackhawk 5 position stock with built-in quick detach option, nickel boron bolt, And a Sig Romeo 4 optic. Chambered in 5.56mm, the rifle proudly displays the 2nd amendment on the right side of the receiver.
CONTEST RULES:
Must be a resident of Florida Congressional District 1 to win
Must be 18 years of age.
Must be able to pass a background check for a firearm transfer that will be done at a FFL in the district.
All "like" and "share" entries will be put into an excel spreadsheet.  A random number generator will be used to determine the winner.  You must "like" and "share" the post to be entered.  If selected winner does not pass any of the above requirements another winner will be selected thru the random number generator.  The random number generator will be hit "4" times in honor of the "4th" of July.
Alternatively, you can enter to win on www.GregEvers.com
This giveaway promotion is being authorized and run by Greg Evers for Congress, 1054 Melton Road, Baker, FL 32531
The winner will be selected by the campaign at 6:00pm CST on July 4th using a random number generator.
As soon as the winner has been generated we will post on our Facebook page, "Greg Evers for Congress"
There is no purchase or contribution necessary to win this giveaway.
For more information please visit Evers Homeland Defender Giveaway.