Florida congressional candidate announces AR-15 giveaway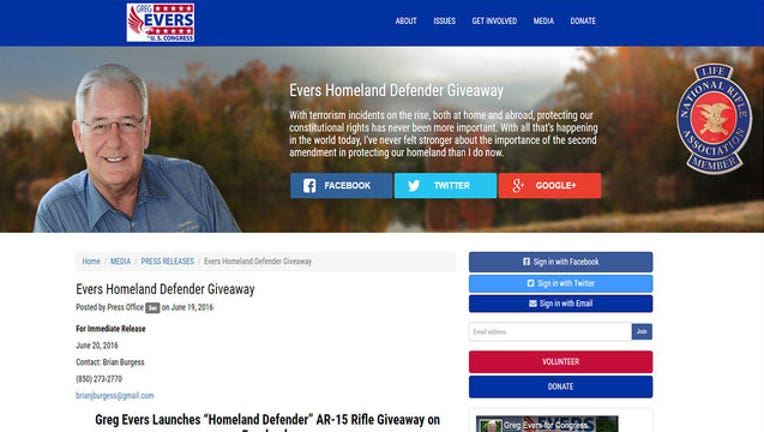 article
TALLAHASSEE, Fla. (AP) - A candidate running for Congress in the Florida Panhandle has announced a Facebook contest to give away a semi-automatic rifle.
Greg Evers said Monday that he is giving away an AR-15, because terrorist incidents are on the rise. The Republican candidate has served in the Florida Legislature since 2001. A statement says he has never felt stronger about the importance of the Second Amendment.
Evers is one of five candidates running in the Aug. 30 Republican primary for the seat being vacated by Rep. Jeff Miller.
The National Rifle Association has given Evers and A-plus grade for the past 14 years.
The contest is open only to adults in Evers' district. The winner will be selected July 4 and must pass a federal background check. The announcement comes barely a week after a shooting at a gay nightclub killed 49 people.