Fish at Gainesville botanical garden die due to chlorinated water mishap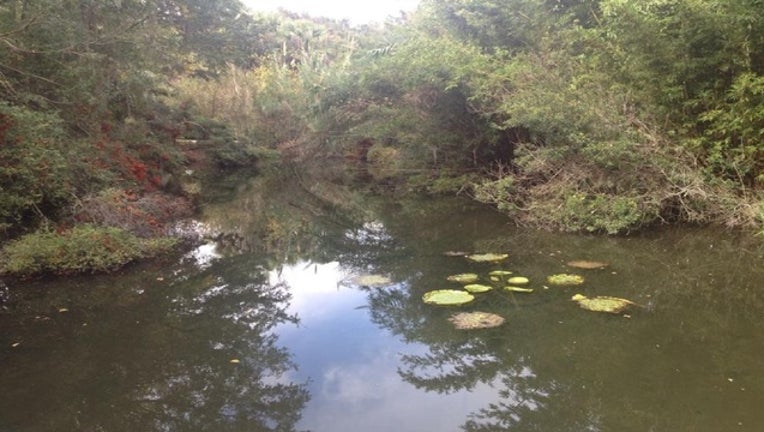 GAINESVILLE, Fla. (WOFL FOX 35) - Dozens of fish are dead after a fish kill in a local botanical gardens.
 
In 20 years, this is the first time anything like this fish kill has happened at the Kanapaha Botanical Gardens in Gainesville.
 
Kanapaha Botanical Gardens employees came back from Thanksgiving on Friday and found at least two dozen dead fish floating in the man-made water feature.
 
Alexis Caffrey, Director of the Kanapaha Botanical Gardens, said, "There was a total of six big fish and then we had some bluegill that we just put in... about a five-gallon bucket's worth."
 
That includes two grass Karp and four koi fish.

About half the fish in the big pond died and nearly all of the fish in the small pond area were killed.

It turns out, chlorinated-treated reclaimed water got into the water feature and killed some fish.
 
Caffrey said, "The biggest concern was that we wanted to make sure it wasn't some sort of health issue or anything like that."
 
What happened?

The Gardens gets reclaimed water from the Gainesville Regional Utilities nearby reclamation facility, as it has for more than 20 years.

A GRU spokesperson told Fox 35 a computer glitch on Thanksgiving lead to elevated ammonia levels.

To fix that, and stay within state and Federal standards, GRU added slightly more chlorine, per protocol.

At the same time, a re-circulation pump at the gardens, which usually brings diluted water in, was turned off.

The chlorine build-up killed some fish. People were never at risk, said GRU.
 
Brett Goodman, Water Reclamations Facility Director for GRU, said, "We were maintaining compliance with our permits. It was not a public health or safety issue."
 
Goodman said GRU quickly responded with staff and continuous sampling, and is offering help. The chlorine dissipated on its own within 24 hours.
 
Caffrey, at the Gardens, said it was all taken care of very swiftly.
 
"My main concern was that it would be taken seriously," She said. "It was taken seriously on all sides."
 
Goodman said GRU will keep communication flowing with the Gardens so this doesn't happen again.

Caffrey said the gardens will have that pump running on a cycle.  

The Gardens will replace the fish and GRU is offering to help.