FHP: Woman arrested after hit-and-run in Casselberry that killed 63-year-old man walking dog
CASSELBERRY, Fla. - A 22-year-old woman has been arrested in connection to a fatal hit-and-run from June that killed a 63-year-old man who was out walking his dog in Casselberry. 
The Florida Highway Patrol confirmed to FOX 35 News Tuesday that Maya Calzada of Winter Park has been arrested in the deadly crash. She's facing several charges including negligent homicide and failure to remain at the scene of a crash involving death.
Troopers said the victim, Jorge Albert De Castro, was struck and killed on June 1 near the intersection of Eagle Circle and Shadow Oak Drive two months ago. 
FOX35 spoke to the victim's brother, Shawn Creedon, Tuesday following an arrest in the case. He said it brings a sense of relief, though nothing can replace losing his brother.
"It is good to know that at least we can put that chapter behind us," he said.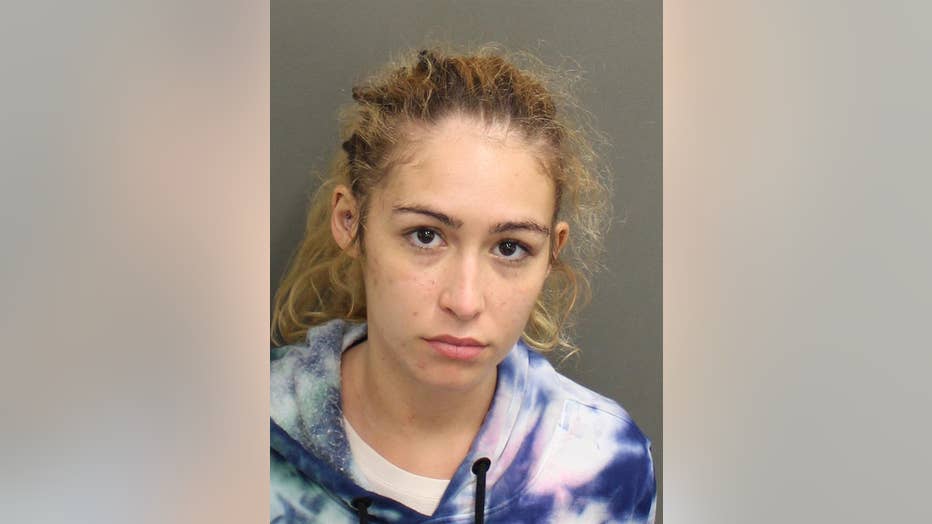 FHP said an Audi Q7 SUV was traveling westbound on Eagle Circle when De Castro tried crossing from one sidewalk to another across the street and he was hit. 
Troopers said after the crash, Calzada left the scene. De Castro was pronounced dead at the scene. The dog was unharmed and was taken into the care of animal control. 
A silver bumper cover from the silver Audi was located at the scene of the crash. According to an arrest report from FHP, Calzada filed a stolen vehicle false report for the SUV.
The SUV was found abandoned the next day by Casselberry police about one mile from the crash, troopers said. Photos released by troopers said it appeared that the vehicle caught on fire.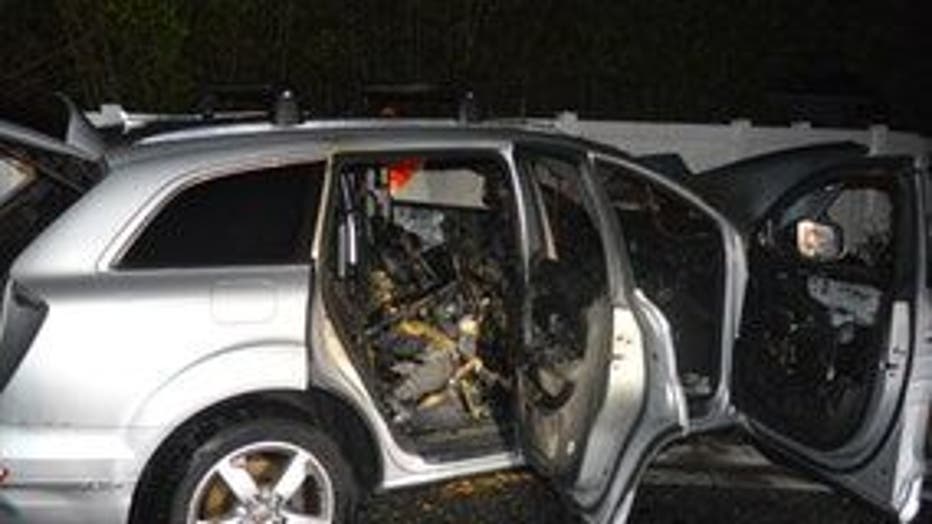 According to the arrest affidavit, on the night of the crash, Calzada was partying at the Cabana Key apartments in Casselberry. 
A man who lived in the unit came home from work, reportedly got into an argument with another man who was there and asked them to leave.
About an hour later, Calzada reportedly returned to the apartment complex with the damaged SUV. When asked where the damage came from, the report states that Calzada told one of the men that she "hit an old man." Another man at the house reportedly began trying to cover up the evidence before setting it on fire. 
Creedon, who lives in New York, said his brother is a longtime Florida resident and lived in the neighborhood with his mother. He describes him as fun-loving.
"He was an engineer by trade. He was a terrific musician. Kind of person who could pick up and instrument he had never played before and master it in half an hour," Creedon said.
Neighbors in the Deer Run Community tell FOX 35 they are relieved to hear of an arrest.
"I'm actually relieved that there's actually going to be justice done because that man didn't deserve that. No one does," said HOA president Lynn Merriman.