Casselberry police find SUV suspected in hit-and-run that killed 63-year-old man while walking dog
CASSELBERRY, Fla. - Authorities have found a vehicle they believe was involved in a hit-and-run crash in Casselberry that killed a 63-year-old man on Wednesday night.
The Florida Highway Patrol (FHP) said the victim was struck and killed near the intersection of Eagle Circle and Shadow Oak Drive while walking his dog. Troopers say an SUV was traveling westbound on Eagle Circle when the victim walked into the path of the vehicle and was hit. The dog was unharmed and is in the care of animal control. 
"His shoes were like 20 feet away," said neighbor Al Ochoa.
Ochoa and other residents told FOX 35 News they are shocked and upset by the incident but not totally surprised. HOA President Lynn Merriman said speeding in the neighborhood is nonstop, and the crashes are countless. "We've been asking, as the Homeowners Association for the last 15 years, to please continue the speed bumps all the way around," said Merriman.
"I was actually infuriated because I see a lot of people speeding down this road. They're not aware of what's going on. Either that or they just don't care," said Ochoa.
"They've said that they've done studies, and we don't qualify for it. It's very expensive, and there's no need for it right now. We've tried to tell them that you're not here 24/7. I used to let my kids play out front. I will never let my grandkids play out front," Merriman added.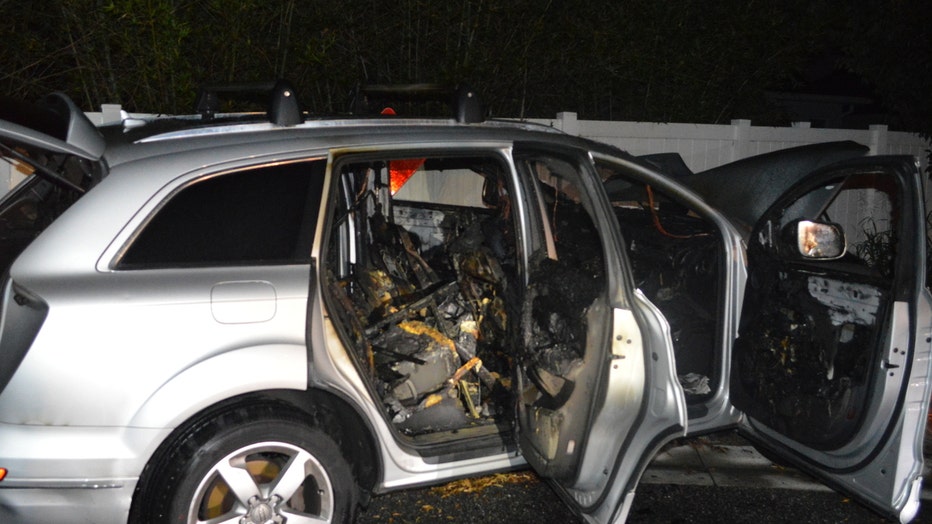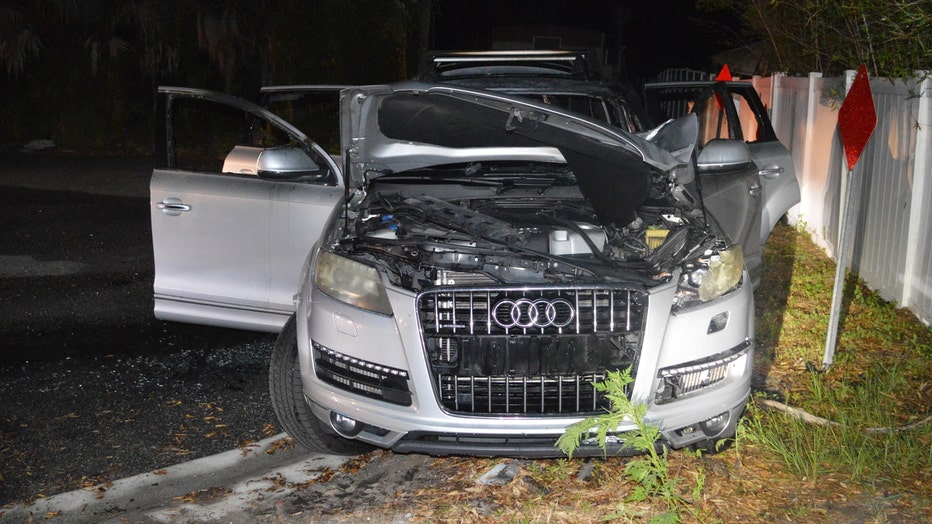 Troopers said after the accident, the driver fled the scene. The SUV was found abandoned by Casselberry police about one mile from the crash, troopers said. 
The SUV has been taken into evidence by FHP. New photos released by troopers say it appears that the vehicle caught on fire. The State Fire Marshal is investigating whether it was potential arson. 
Troopers are speaking to the owner of the SUV to determine who was driving the vehicle at the time of the deadly crash.