FDA advisory panel endorses widespread use of Pfizer COVID-19 vaccine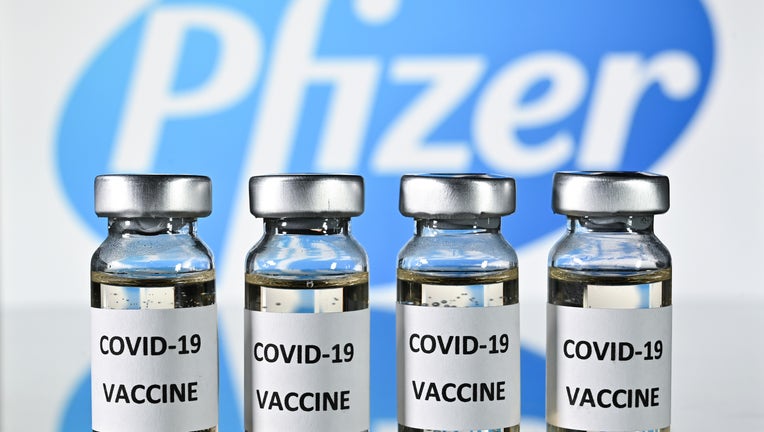 article
ORLANDO, Fla. - Pfizer's COVID-19 vaccine has been given clearance by an advisory panel to the Food and Drug Administration (FDA).
The FDA is expected to follow the recommendation issued by the advisory group which passed in a 17-4 vote with one abstention.  The panel concluded that the shot appears safe and effective against the coronavirus in people ages 16 and older.
The FDA panel functioned much like a science court, picking apart the data and debating it in a public forum. The non-government experts specialize in vaccine development, infectious diseases, and medical statistics.
WATCH: COVID-19 Vaccine: Your Questions Answered on FOX 35
The endorsement came despite questions about allergic reactions in two people who received the vaccine earlier this week when Britain became the first country to begin dispensing the Pfizer-BioNTech shot.  
Despite all the remaining unknowns, in an emergency, "the question is whether you know enough," said panel member Dr. Paul Offit of Children's Hospital of Philadelphia, who concluded that the shot's potential benefits outweigh its risks.
The decision came as COVID-19 cases surge to ever-higher levels across the U.S., with deaths hitting an all-time, one-day high of more than 3,100 on Wednesday.  On Thursday, Florida reported the highest single-day new cases of coronavirus since July.
AdventHealth will be one of the first hospitals in Central Florida to receive the COVID-19 vaccine once it gets the greenlight. They announced on Thursday during a briefing that with approval, "vaccine distribution would occur very rapidly, so we're anticipating potentially as early as Monday or Tuesday of next week."
"I'm really excited that it came early in the course of the disease and hopefully, we'll be able to protect many of us," Dr. Sajid Chaudhary, a Florida Infectious Disease Specialist said. He will be one of the first to receive the vaccine when it gets the okay.
Dr. Chaudhary works at AdventHealth Kissimmee and the hospital is already deciding which staff will get vaccinated first depending on how they are exposed to COVID-19 patients. He said first up is "the ER doctors. They are the first ones -- always patients come to the ER. They don't even know that they have COVID. So probably there, they get exposed. Then the hospitalists or medical doctors who are taking care of those patients."
MORE NEWS: OIA, AdventHealth Centra Care to offer COVID-19 testing at airport
He added that nurses and infectious diseases specialists are top priority groups.
Dr. Chaudhary hopes vaccinations will be scheduled within a week or so after the vaccine is approved for emergency use. 
A positive recommendation and speedy U.S. approval seemed nearly certain after FDA scientists issued an overwhelmingly positive initial review of the vaccine earlier this week.
RELATED: AP poll: Only half of Americans want coronavirus vaccine
FDA said results from Pfizer's large, ongoing study showed the shot, which was co-developed with Germany's BioNTech, was more than 90 percent effective across people of different ages, races and underlying health conditions, including diabetes and obesity. No major safety issues were uncovered and common vaccine-related side effects like fever, fatigue and injection site pain were tolerable.
Tune in to FOX 35 Orlando for the latest Central Florida news.
The Associated Press contributed to this report.