Dog recovering from surgery after bear attacked pup, owner in Longwood's Alaqua Lakes neighborhood
LONGWOOD, Fla. - A small dog at the center of Tuesday night's bear attack is now recovering in the care of neighbors.
Neighbors found Molly, the hurt spaniel, and took her to the Veterinary Emergency Clinic of Central Florida in Casselberry. Dr. Ben Trewartha, the veterinarian who performed surgery on the dog, said it was about 90 minutes long, and the dog left the clinic on Thursday.
"She had multiple lacerations on the right side of her abdomen and chest and what looked to be some puncture wounds," Trewartha said.
Trewartha said neighbors banded together to pay for the surgery.
"It's a joy to see people that care that much," Trewartha said. "Not only care about the dog but about the owner as well."
A neighbor told FOX 35 News that Molly's owner is still in the hospital.
The Florida Fish and Wildlife Conservation Commission(FWC) said the man had a head injury consistent with falling on the pavement and not from the bear's claw.
The attack happened Tuesday night in Longwood's Alaqua Lakes neighborhood. Trewartha said it's the first time he's treated a pet lashed by a bear.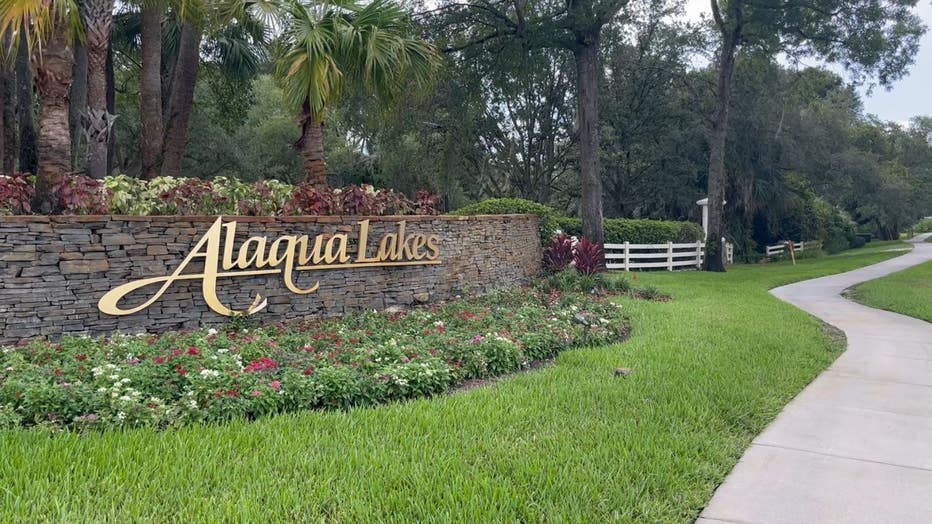 "This is a rare and strange case," Trewartha said.
However, this is the season for bear sightings as mothers and their cubs look to beef up for the winter. Two weeks ago, a black bear was shot and killed in Sanford after the FWC said it charged at a man and his dog on their porch.
A black bear scared a Daytona Beach homeowner in the middle of the night earlier this month, and a new video captured by Lakeisha Bell's home security camera just days ago – in the same Daytona Beach neighborhood – shows a mother and four cubs on her driveway overnight.
"We have two small Goldendoodles as well as four children," Bell said. "It's kind of scary to be walking the dogs at eight, nine o'clock at night with bears just roaming the neighborhood."
FWC said the best way to avoid encountering a bear while walking a dog at night is to flick any exterior lights on and off before heading outside. Keeping trash inside overnight also helps you avoid meeting a bear.