Dog propelled onto roadway after family car flips on roadway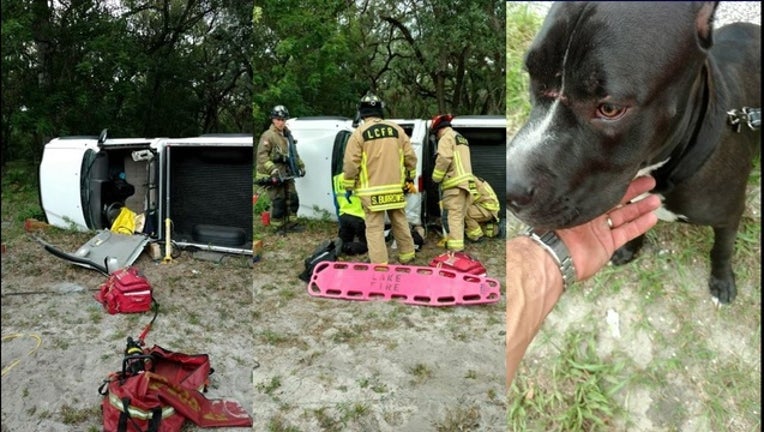 article
ASTATULA, Fla. (WOFL FOX 35) - A dog's car ride took an unexpected turn when his family's truck flipped, propelling him onto the roadway.
Lake County Fire Rescue reported that on Tuesday, a family's truck flipped while driving on County Road 561 in Astaula. Upon flipping, the family dog seated in the back was propelled onto the roadway.
The dog suffered minor cuts and was treated for them before being returned to his family.
Lake County Fire Rescue recommends you follow ASPCA's pet travel safety tips, which include great tips like: 
Prep your pet for a long trip.
Keep your pets in a well-ventilated crate or carrier.
Bring a pet-friendly travel kit.
Never leave your animal alone in a parked vehicle.