Dog kisses firefighter who saved him from roof of house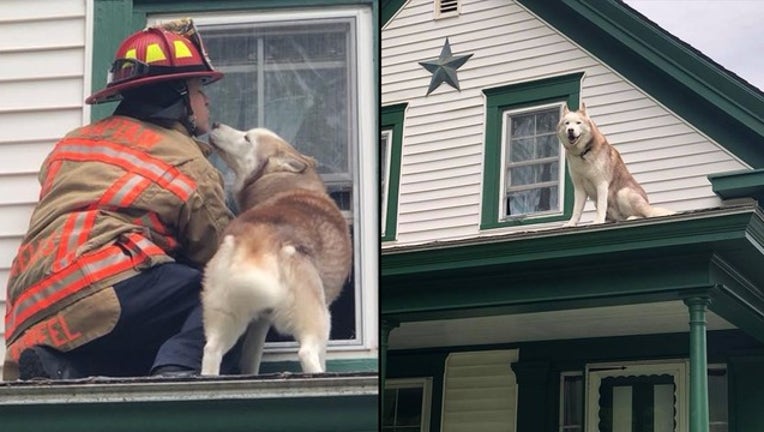 article
Wells, MAINE (FOX 35 WOFL) - The Wells Maine Police Department says that a dog needed to be rescued after finding a way onto the roof of his home.
They say that the dog managed to get out onto the roof of his home through an upstairs window. A citizen stood with the dog until officers could arrive.
With the help of the Wells Fire Department, officer McDonald worked to rescue the dog.
See the department's full Facebook post on the rescue below.
The final photo was captioned "Thank you kisses to Captain Nawfel! It's pawsatively love! Is there anything more stunning than an animal expressing gratitude?!"