Disney World union members vote yes on company's pay increase offer
ORLANDO, Fla. - Members of a coalition of unions representing Walt Disney World workers voted yes Wednesday on the company's latest offer for a pay increase. 
Under the terms of the agreement, new and existing WDW cast members will be entitled to a $17-an-hour salary, while current cast members will receive a minimum of $18 an hour. 
Workers are also entitled to annual pay increases for every year of the contract as well as full retroactive increased pay for all current cast members dating back to October 2022. 
"Our cast members have always been at the heart of the Walt Disney World experience, and we are thrilled that, with the support of the union, they have overwhelmingly approved this new five-year agreement that significantly increases wages, alongside our leading benefits program that includes affordable medical coverage and more," Jeff Vahle, President of Walt Disney World Resort, said in a statement. 
MORE DISNEY NEWS: Disney signed surprise agreement that limits new board's power, officials say
"Frontline employees also have access to 100 percent paid tuition for higher education through the Disney aspire program." 
Disney had previously offered a $17 minimum in February, which some 14,000 union members voted to reject. A tentative agreement was reached last Thursday.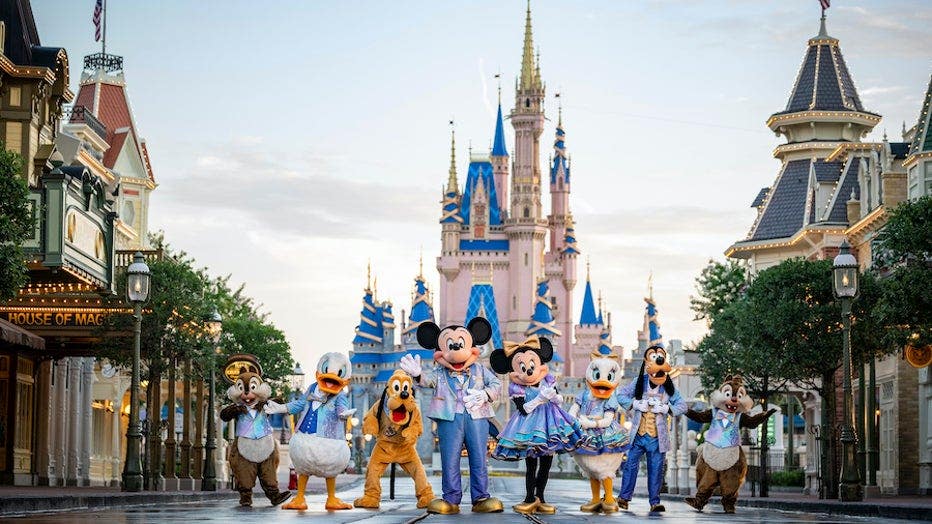 Walt Disney Worlds 50th anniversary celebration, dubbed The Worlds Most Magical Celebration (Photo from Walt Disney World)
The Services Trades Council Union (STCU) called Wednesday's affirmative vote a win for union workers. 
"Today, union workers set a new standard for the tourism industry and gave proof that standing together in solidarity works – looking out for each other, works," STCU said in a statement. "This win was only possible because union workers from all backgrounds came together, breaking through cultural barriers, and fought for themselves and their families." 
More than 12,500 workers voted Wednesday, with 97% voting yes for the contract. The contract with the service workers covers more than half of the 70,000-plus workforce at Disney World. 
Get updates at FOXBusiness.com