2 dead, 2 hurt in crash on University Blvd. in Orlando, troopers say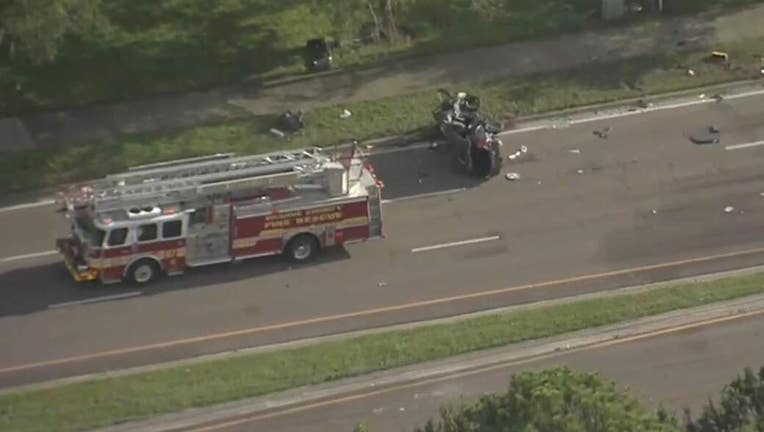 article
ORLANDO, Fla. - Two people were killed following a crash on University Boulevard off State Road-417 Tuesday, according to the Florida Highway Patrol.
According to troopers, shortly before 7:30 a.m., an 18-year-old Orlando man driving in a Nissan Versa was trying to make a left turn from University Boulevard to Pelee Street, when he reportedly entered the path of a Ford Mustang.
Both cars collided, causing the Nissan to overturn and hit a person standing on a nearby sidewalk. That person is expected to be OK. The 18-year-old and a 44-year-old Orlando woman who was his passenger were taken to local hospitals where they were pronounced dead.
The 22-year-old man driving a Ford Mustang was taken to Florida AdventHealth East Hospital with serious injuries.