Crist seeks political comeback with congressional run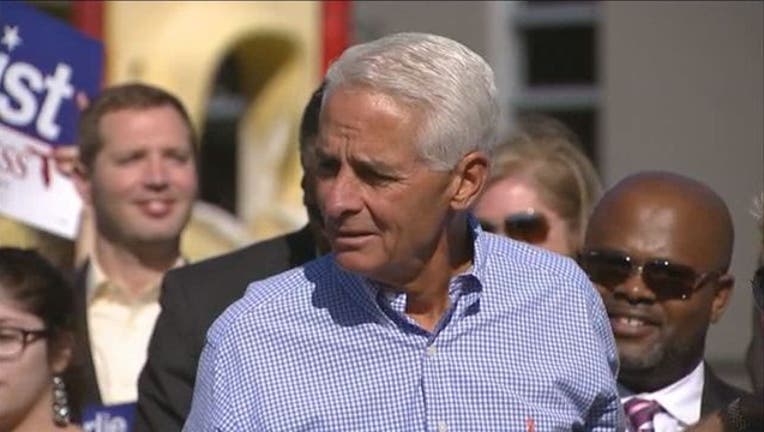 article
ST. PETERSBURG (AP) - Former Republican Gov. Charlie Crist is running for Congress as a Democrat in an attempt to return to politics after losing a U.S. Senate bid in 2010 and the governor's race last year.  Crist made the announcement Tuesday in his hometown of St. Petersburg.  He hopes to replace U.S. Rep. David Jolly, who is running for Senate.
Crist was once considered a rising star in the Republican Party. He served as Florida governor from 2007 until 2011 and was mentioned as a possible vice presidential pick in 2008. Many believed he had an eye on eventually running for president.
But his career came to a screeching halt when he decided to run for U.S. Senate instead of seeking a second term as governor. He began the campaign as the heavy favorite to win, but then Marco Rubio began using images of Crist hugging President Barack Obama. Republican support for Crist dwindled. Crist ended up dropping out of the primary and running as an independent. He lost to Rubio, who is now running for president.What do you think?
Crist eventually registered as a Democrat and campaigned for Obama in 2012. Last year, he ran against Gov. Rick Scott, losing the close race after Scott spent almost $13 million of his own money in the final week of the election to saturate Florida with television commercials.What do you think?
Crist is hoping new congressional districts ordered by the Florida Supreme Court will give him a good chance to win. The map, awaiting the court's approval, puts all of St. Petersburg in the same district and makes it more enticing for Crist, who grew up in the city and still lives downtown. The new district is also expected to have more Democratic voters.
The seat is now held by Republican Rep. David Jolly, who is running for Rubio's seat in part because it was clear the new district would favor Democrats.
While many in the Republican Party despise Crist because he switched parties, at least one from Crist's home county of Pinellas believes he'd make a good congressman.
"Some people are better suited in the legislative branch than the executive, and he's one of them," said Tony DiMatteo, who used to serve on the state GOP executive board. "He's a natural fit for the United States Congress."
Still, most Republicans are likely to repeat their attacks on Crist from his last two election losses. Crist was portrayed as a political opportunist who switched positions on nearly every major issue.