Congressional race includes familiar names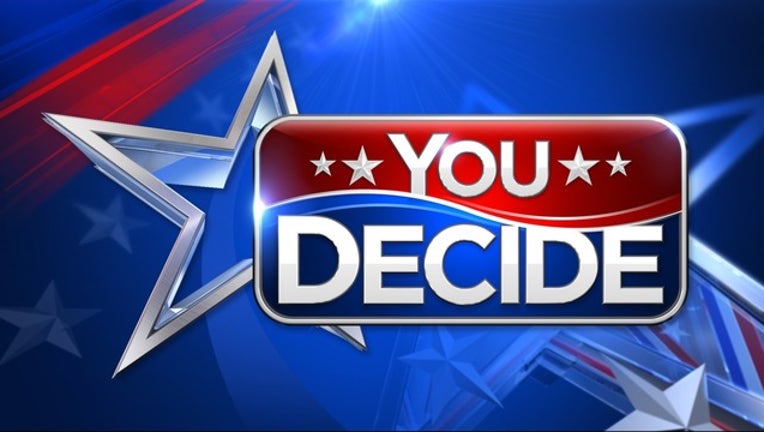 article
TALLAHASSEE, Fla. (NSF) - A marriage in late May in Melbourne Beach reshuffled a Democratic primary for a Central Florida congressional seat being vacated by one of the party's most progressive provocateurs.
The wedding gave the contest its second power couple, put the last name of the outgoing office-holder on the ballot, and in the eyes of at least some outsiders made three of the four candidates --- instead of just two --- viable in Democratic-leaning Congressional District 9, which covers Osceola County and parts of Orange and Polk counties.
Candidates in the race are seeking to replace U.S. Rep. Alan Grayson, who is running for the U.S. Senate this year. The wedding twist involves Grayson marrying the former Dena Minning, a biochemist who is one of the candidates for the seat.
The Aug. 30 primary also includes state Sen. Darren Soto of Orlando; Susannah Randolph, a long-time community organizer and a former district director for Alan Grayson; and Valleri Crabtree, a businesswoman, college professor and party insider in Osceola County.
University of Central Florida political science professor Aubrey Jewett said despite some polls commissioned by the candidates, the race appears "wide open," and arguments could be made that Soto, Randolph or Dena Grayson each has a chance of winning.
"You look for certain things, name recognition, their ability to raise money," Jewett said.
Until the Grayson marriage, the District 9 race was seen as being primarily between Randolph and Soto, Jewett said.
"Now with the last name of Grayson, she certainly falls into the top tier of candidates because the Grayson name is really well known," Jewett said.
Grayson and Randolph, who is married to Orange County Tax Collector and former state Rep. Scott Randolph, are considered progressives, while Soto and Crabtree fit more of a moderate mold.
The winner will face either Wayne Liebnitzky, an entrepreneur from St. Cloud, or Kissimmee Vice Mayor Wanda Rentas in the general election. Liebnitzky and Rentas will square off in the Republican primary.
Three of the Democrats --- Soto, Randolph and Grayson --- each had more than $300,000 available to spend as of July 1. Randolph, with $366,553, had the most.
Neither Republican had more than $5,000 on hand as of their most recent campaign-finance reports.
Registered Democrats have an 11 percentage-point advantage over registered Republicans in the district. Nearly one in three of the registered voters are Hispanic, and 13 percent are black.
Soto, foregoing another term in the state Senate for the congressional run, lists among his priorities access to education and protecting Medicare, Social Security and the environment.
The 38-year-old attorney recently led a failed effort to hold a special legislative session on gun control following the Pulse nightclub shooting in Orlando, in which 14 of the people killed were from the district. But he's been accused by progressives of being too conservative for having supported school-choice issues and for often getting high marks from Tallahassee-based business lobbying groups.
Soto said his record should be seen as a mark of someone willing to work with the opposition to get legislation accomplished. He pointed to a 2014 law he sponsored that opened the door for some "Dreamers" --- undocumented immigrants brought to the country as children --- to become Florida lawyers and to his work on directing money to help clean the Kissimmee River.
"I certainly have a long record of experience which we believe will distinguish me," Soto said. "I'm the only one who's actually accomplished things for the district."
Soto was first elected to the House in 2006 and moved to the Senate in 2012.
Randolph disagrees that Soto is the only one to have helped the district.
She noted that one of the final factors in her deciding to enter the race was her work, while with Alan Grayson, in helping craft Osceola County's 2015 worker wage-theft ordinance, which is aimed at eliminating non-payment and under-payment of wages.
"That is the kind of things I want to continue to do in Congress," she said.
Randolph, 41, views as priorities women's equality, protecting jobs and the middle class, education, care for seniors, and combating climate change.
She is over the initial shock of having her former boss' wife in the race.
"I have spent my career standing up to powerful corporations and special interests," Randolph said.
Dena Grayson, 45, said she may not be as outspoken as her husband, but she is equally opinionated.
"I am certainly not a wallflower, but we each have our own styles," Dena Grayson said. "My way of standing up --- I'm 5-foot-1, he's 6-foot-4 in cowboy boots --- may be a little bit different from him. But in respect to our moral fiber and moral compass we're very similar."
The Melbourne native and medical researcher who considers herself a "science nerd," said she views the role of government as being to help its citizens.
"I have a great life, why would I do this unless I wanted to help, to try to do good things for people?" she said.
She wants to continue her husband's efforts such as enacting comprehensive immigration reform so it offers a clear path to citizenship. She also wants to reduce college costs, require paid sick leave and family leave for employees and reduce health insurance costs.
Dena Grayson had quietly campaigned, appearing at events with Alan Grayson, while not meeting with any media until early May.
She said that was intentional as many people have expressed distain about endless campaigns. Randolph expressed a similar view.
Crabtree said she has decided not to accept endorsements or money from political action committees. She had $2,447 on hand when the second quarter ended.
"I don't want to give even the slightest impression that I'm going to Congress and make decisions based upon what those special interests or endorsers want me to do versus what I believe is the right thing to do for Congressional District 9," said Crabtree.
She backs term limits, would like more programs to reduce homelessness and wants to include arts into the discussion of science, technology, engineering and math (STEM) for schools. She calls it STEAM.
Crabtree, 59, has never run for office before, but she has been chair of the Osceola County Democratic Party Executive Committee.
Information taken from The News Service of Florida.