Colortopia attraction opens at Disney World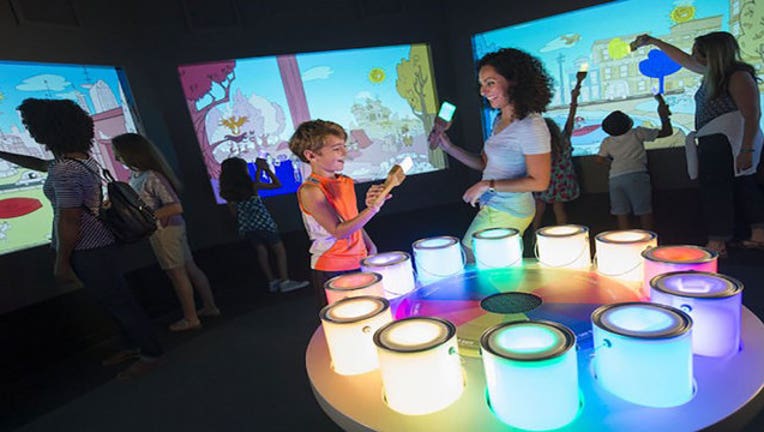 article
ORLANDO, Fla. (AP) - There's a colorful new attraction at Walt Disney World in Florida.
Colortopia is an interactive exhibit about color theory, psychology and perception, located at Innoventions in Disney World's Epcot area.
The experience includes a Color Lab where guests mix red, green and blue to create new colors, and Spinning Spectrum, where multi-colored disks appear to change color as they spin. The exhibit also includes a short video, "The Power of Color."
Another part of Colortopia, Color Our World, invites participants to play with color shadows and a magic paintbrush. A mobile app lets guests save the murals they create. The app also allows users to match colors from photos with paint hues.
The immersive experience takes about 30 minutes.
Disney Imagineers collaborated with Glidden paint manufacturers on the exhibit.