Colombian drug kingpin caught in Argentina gets 31 years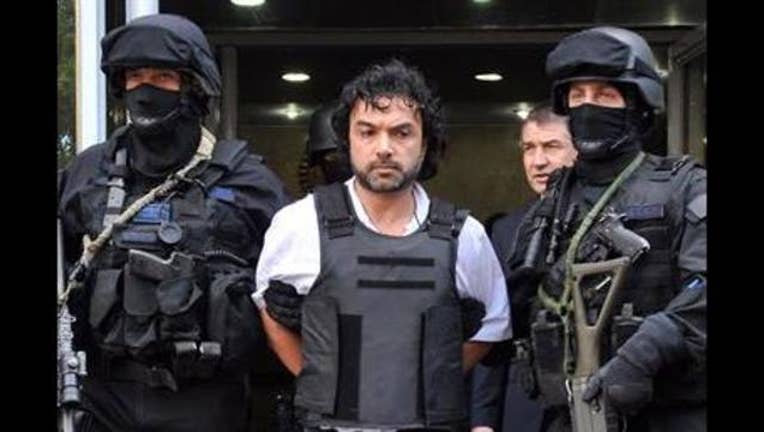 article
MIAMI (AP) - A convicted Colombian drug cartel leader who went undercover to inform on Mexican kingpin "El Chapo" and other major traffickers has been sentenced to 31 years in prison.
The Miami Herald reports that 48-year-old Henry De Jesus Lopez Londono, who was arrested in Argentina and extradited to Miami in 2016, was sentenced on Monday for drug trafficking conspiracy.
U.S. District Judge Donald Graham previously rejected a plea deal that included 17 years behind bars. Lopez Londono could have received a life sentence.
Officials say Lopez Londono was involved in the smuggling of some 60,000 kilograms of cocaine between 2007 and 2012.
___
Information from: The Miami Herald, http://www.herald.com