Cocoa police K9 trains to become therapy dog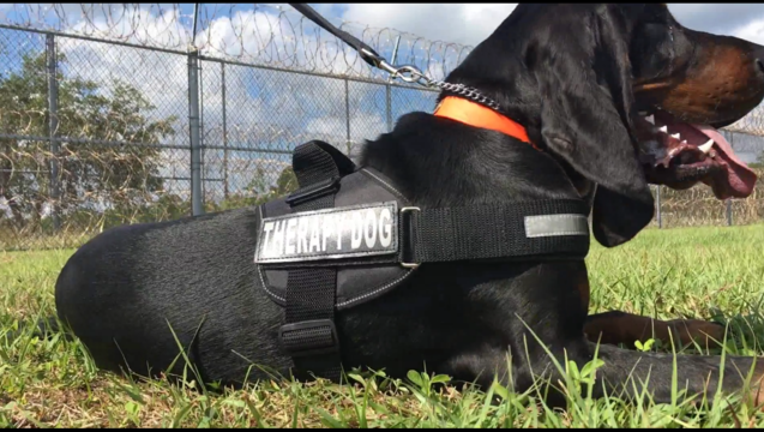 article
COCOA, Fla. (WOFL FOX 35) - - A local police K9 is spending some time training to become a therapy dog.
Cooper is a K9 for the Cocoa police department. He and his handler, Officer Chris Hattaway, are working with the Brevard County Sheriff's Office Paws and Stripes program to become part of a national registry for therapy dogs, Cocoa police said.
The therapy dogs are used to assist crime victims, especially children who have been victims of abuse.
""In an interview with a child, we will both go together," said Hattaway. "I have no part in it other than to be with Copper as he interacts with the child.
During the week long training the canine teams will learn specific obedience techniques, legal procedures and protocols for using therapy dogs and techniques for interviews and public interaction among other skills, Cocoa police said.
"Copper is helping us bridge the gap," said Hattaway. "Whether it's the first time victim that's never had any interaction with the police or ever been able to tell their story, or a child in a school that's afraid to have an interaction with the police officer, a person in public that would not normally engage the police department; Copper is helping us break all those barriers."
Last week Governor Rick Scott signed new legislation to expand the use of therapy dogs in court proceedings. The new law allows children, victims and individuals with intellectual disability to use therapy animals and facility dogs in legal proceedings involving child abuse, abandonment and neglect.