Coastal Flood Warning in effect for Volusia County: what you need to know
ORLANDO, Fla. - A Coastal Flood Warning is in effect for the Volusia County Coast until 4 a.m. Wednesday. 
Lots of water will pile up along the coast during times of higher tides (1 p.m. on Tuesday and again around 2 a.m. on Wednesday).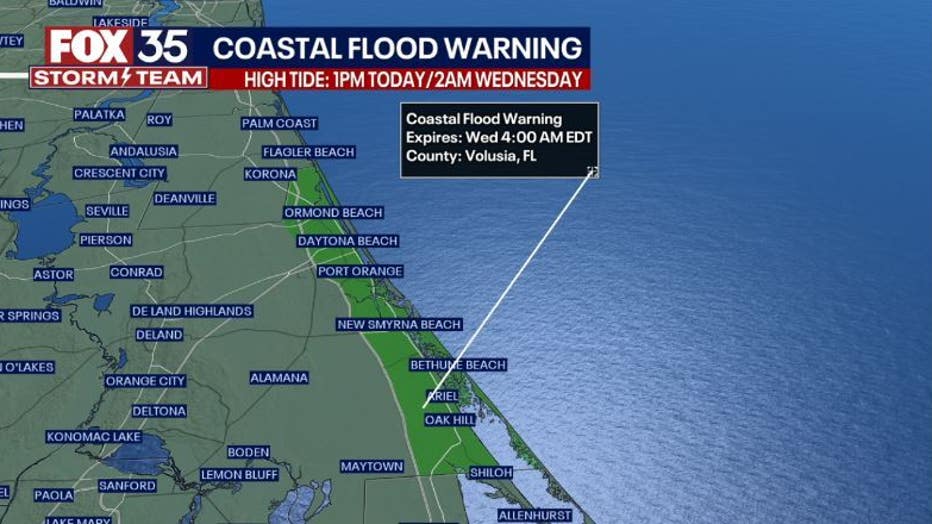 The high tide of greatest concern will be early Wednesday as tide levels look to be naturally a bit higher then. 
The Volusia County coast is especially prone to wave run-up due to the loss of dunes caused by Hurricanes Ian and Nicole.
High risk of rip currents and beach erosion will also be occurring. It's best to stay away from the Atlantic Tuesday.