Clinton seeking to disqualify Trump on handling of economy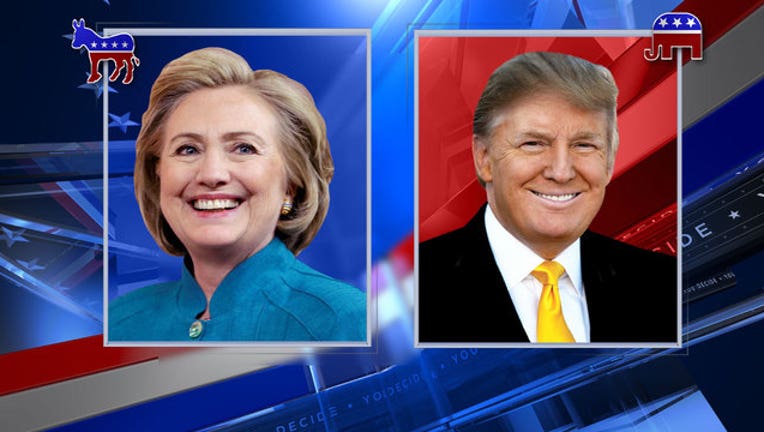 article
COLUMBUS, Ohio (AP) - Presumptive Democratic presidential nominee Hillary Clinton plans to portray Republican Donald Trump as an erratic and unfit steward of the nation's economy, returning to Ohio to press the case that workers would bear the brunt of the business mogul's policies.
Clinton's Tuesday address in Ohio, one of the nation's most prominent swing states, will aim to place a marker on the economy in a similar manner in which she did on foreign policy earlier this month with a searing takedown of Trump in San Diego.
"If we put Donald Trump behind the steering wheel of the economy, he is very likely to drive us off the cliff," said Clinton campaign senior policy adviser Jake Sullivan, previewing her remarks.
The former secretary of state's address at an alternative high school in Columbus will question Trump's temperament to guide the economy and point to his business record as evidence of how he would treat small businesses and working families if he won the White House.
Bolstered by more than $40 million in television advertising, Clinton and her Democratic allies are trying to use this period before the summer Democratic National Convention to disqualify Trump on the economy and prevent him from successfully wooing working-class voters in battleground states like Ohio, Wisconsin and Michigan.
Laying the groundwork, Clinton's campaign seized on a report Monday by Moody's Analytics which found Trump's plans would lead to a "lengthy recession," costing nearly 3.5 million American jobs. The analysis by Moody's Mark Zandi, a former economic adviser to Republican Sen. John McCain's 2008 campaign, predicted Trump's approach would swell the federal debt as the nation's economy becomes more isolated by less trade and cross-border immigration.
Clinton campaign manager Robby Mook, in an interview with Ari Rabin-Havt on SiriusXM's The Agenda, said Trump would start "trade wars" overseas that would hurt the nation's manufacturing sector.
Trump, the presumptive GOP presidential nominee, has pointed to trade as a major difference with Clinton, saying last week that her support of past trade deals such as the North American Free Trade Agreement had cost the country "millions of jobs." He also has assailed her promotion of the Trans-Pacific Partnership trade deal as Obama's secretary of state as a sell-out of U.S. workers. Clinton announced her opposition to the so-called TPP last October, saying it failed to meet her test of providing good jobs, raising wages and protecting national security.
Clinton also planned to make a more proactive case on the economy on Wednesday in Raleigh, North Carolina. Sullivan said she would lay out the "progressive economic agenda" she would embrace to help workers who have not yet benefited from the economic recovery.
While the twin speeches on the economy will set a framework for the general election, Clinton's pitch will also attempt to connect with Democratic primary voters who supported Vermont Sen. Bernie Sanders, who has not yet endorsed Clinton or conceded the nomination to her.
The campaigns of Clinton and Sanders are discussing ways of addressing key economic issues in the Democratic platform which will be approved at the Philadelphia convention, including the TPP pact, providing free college tuition and cutting student debt and expanding Medicare and Social Security.
"Some of these issues are going to get worked out," said Larry Cohen, a former president of the Communications Workers of America and a Sanders adviser. "Some of them may go to the convention floor but ultimately the things that a president controls rather than a Congress get extra weight."
Clinton said in a recent interview with USA Today that if Congress failed to act she would pledge to use her executive authority as president to close the so-called "carried interest loophole" that allows hedge fund managers to pay lower tax rates than other taxpayers by referring to their income as investment income. Clinton was expected to discuss those proposed changes this week.
__
On Twitter follow Ken Thomas: https://twitter.com/KThomasDC