Celebrate Independence Day safely with these tips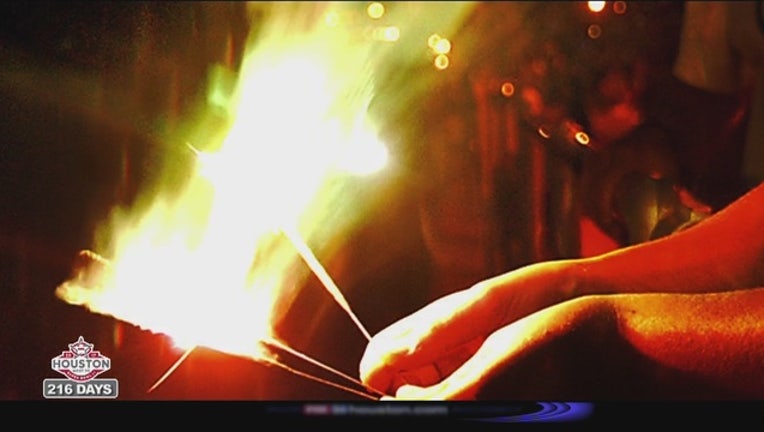 article
TALLAHASSEE, Fla. (WOFL FOX 35) - The Florida State Fire Marshal's Office is urging Floridians to celebrate safely when using fireworks and sparklers.
According the National Fire Protection Association, fireworks start an average of 18,500 fires per year, and the Consumer Product Safety Commission reports more than 11,000 fireworks-related emergency room visits in the U.S. during 2016.
To help Florida families stay safe this season, they are encouraged to keep the following tips in mind:
Contact local officials. Verify if your local community has imposed a burn ban due to drought conditions.
Use only approved products. Many dangerous and illegal fireworks, rockets and explosive devices are readily available for purchase. By Florida law, these are unlawful for private fireworks displays and are significantly more likely to cause fires.
Do not sign a waiver in order to purchase illegal fireworks. Signing a waiver will not clear a consumer of responsibility if caught illegally using fireworks.
Only purchase products from licensed vendors.
Control your environment. Fireworks should be used only on sand, concrete or another non-flammable surface, away from brush, trash or other objects that could catch fire.
Never give fireworks (including sparklers) to young children, as they can reach temperatures between 1,300 and 1,800 degrees, which is at least 200 degrees hotter than a standard butane lighter.
Keep pets indoors and away from all fireworks.
Light only one item at a time and never attempt to re-light.
Be prepared. Have a fire extinguisher or a hose and a bucket of water readily available.
Attend a public fireworks show. Be safe, not sorry. Many local governments make significant investments to put on professional fireworks shows. Consider attending one in your area instead of lighting your own.
For a complete list of Florida-approved fireworks Florida families can enjoy, visit here.