Car crashes into FL school bus • EPCOT concert lineup • Recreational pot coming to Florida?
FLORIDA - A video shows the moment a car crashed into a school bus in Osceola County, a first-look at Roboland Orlando, Frontier is now offering an "All you can fly" pass for unlimited flights over the summer, Disney announces concert lineup for EPCOT International Flower & Garden Festival, and recreational pot may soon be coming to Florida: Here's FOX 35's Week in Review.
Video shows moment car crashes into police cruiser and school bus, injuring 3
A child was transported by helicopter to Arnold Palmer Hospital for Children after being injured in a crash involving two vehicles and a school bus. The child was not onboard the Osceola School District bus but was a passenger in one of the other vehicles involved in the incident late Monday afternoon at Orange Blossom Trail and East Keen Street. It happened at 4:30 p.m. and closed down one lane of OBT for hours. Security footage shows a clear shot of a white car careening into the northbound lane. Police said the driver was avoiding pedestrians before swerving into the school bus and then hitting an unmarked Kissimmee police car head-on. 
Recreational marijuana now one step closer to reality in Florida, local pot growers not happy
Recreational pot may be coming to Florida, but some local growers are not standing behind the legislation. Patrick O'Brien owns and operates The Chronic Guru in Apopka said the proposed legislation heavily favors large pot companies like Trulieve, at the expense of smaller, independent shops. Read the full story here. 
Disney announces concert lineup for EPCOT International Flower & Garden Festival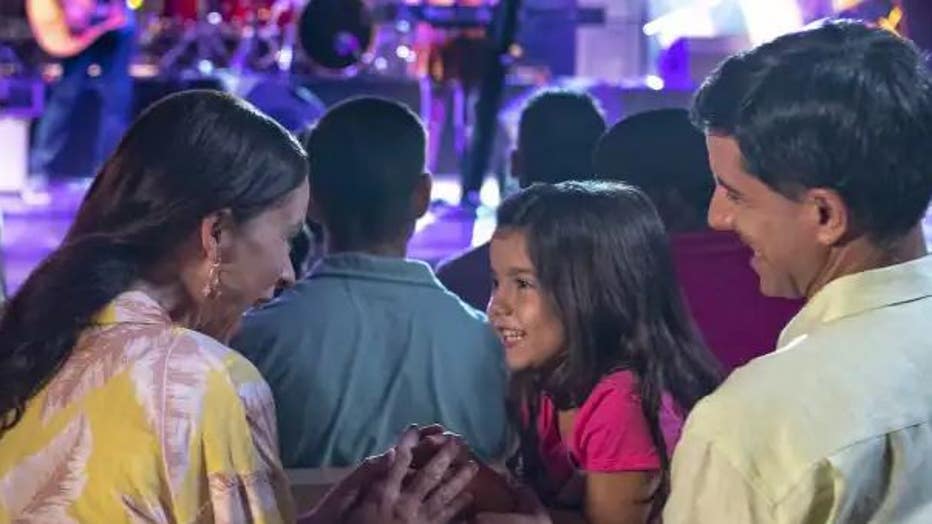 Credit: Disney Parks Blog
The EPCOT International Flower & Garden Festival returns this March and Disney has unveiled the concert lineup for its Garden Rocks Concert Series. 
"Garden Rocks features internationally recognized artists performing Friday-Monday and showcases local Orlando talent on Tuesday-Thursday at the America Gardens Theater," Disney Parks Blog reports.
Whether you want to rock out with Daughtry or get down with Kool and the Gang, there is sure to be an artist that will get you on your feet and dancing like no one is watching! Check out the list of performers here. 
Frontier offering cheaper 'all-you-can-fly' unlimited summer flight pass
If you're starting to make summer travel plans, this unlimited flight pass from Frontier Airlines could be just what you need.
The airline has introduced its new Go Wild! Summer Pass, which is similar to the annual pass it released last year but at a cheaper price.
For just $399, travelers get unlimited flights to Frontier's domestic and international destinations. Passengers can fly as often as they like between May 2 through Sept. 30, 2023. More details here.
First look at Roboland Orlando: Interact with robots at new I-Drive attraction
The latest indoor attraction on International Drive is set to open soon. 
Roboland Orlando is a family-friendly robotics theme park of sorts and features a range of interactive exhibits. Visitors can watch robots in action, learn about the latest advancements in the field of robotics, and even participate in hands-on activities such as building their own robots. Here's what else to expect when you visit!