Video shows moment car crashes into police cruiser and school bus, injuring 3
KISSIMMEE, Fla. - A child was transported by helicopter to Arnold Palmer Hospital for Children after being injured in a crash involving two vehicles and a school bus. 
The child was not onboard the Osceola School District bus but was a passenger in one of the other vehicles involved in the incident late Monday afternoon at Orange Blossom Trail and East Keen Street. It happened at 4:30 p.m. and closed down one lane of OBT for hours. 
Security footage shows a clear shot of a white car careening into the northbound lane. Police said the driver was avoiding pedestrians before swerving into the school bus and then hitting an unmarked Kissimmee police car head-on. 
The school district confirmed to FOX 35 News that there were no students on the bus at the time of the crash. "It has already been determined by the Transportation Services Safety and Compliance Supervisor that the bus driver was not at fault in the incident," said Zach Downes with the Osceola County School District.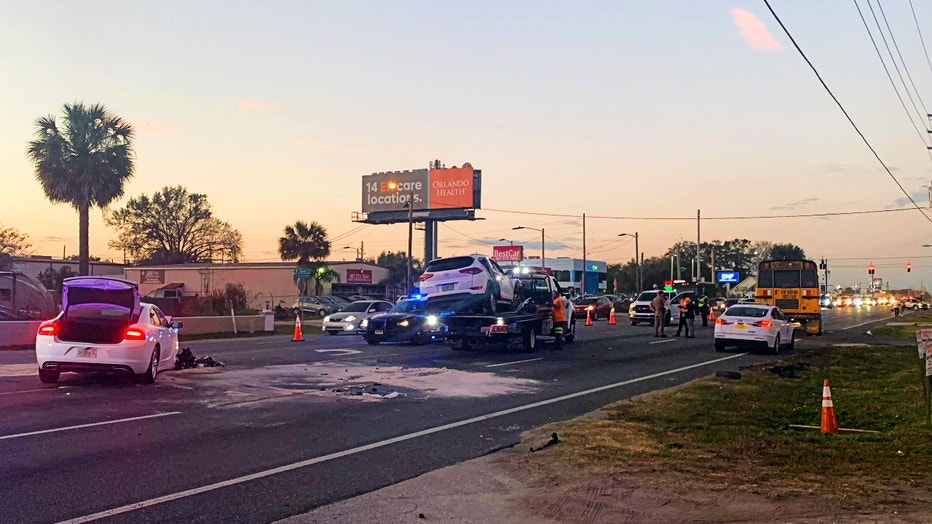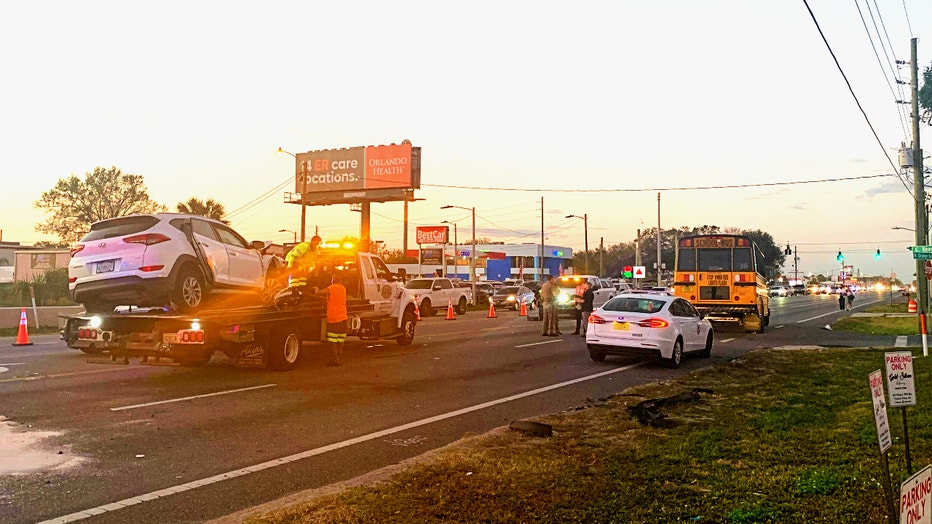 The child was awake and stable, authorities said. The driver of the school bus was taken to AdventHealth in Kissimmee and was expected to be okay.  Kissimmee Police said one of their officers sustained a non-life-threatening injury.
A woman who lives right next to the scene told FOX 35 the crash sounded like a bomb going off, adding that she sees crashes there every week.
"They're driving so fast," said Carmen Zhuno. "They don't respect when the school bus stops. They don't follow the rules. It's very dangerous here."
Zhuno said she would like to see more police, traffic lights, and even cameras in that area to combat dangerous driving.
The crash is being investigated by the Florida Highway Patrol.