Can George P. make Jeb the 3rd Bush to win the White House?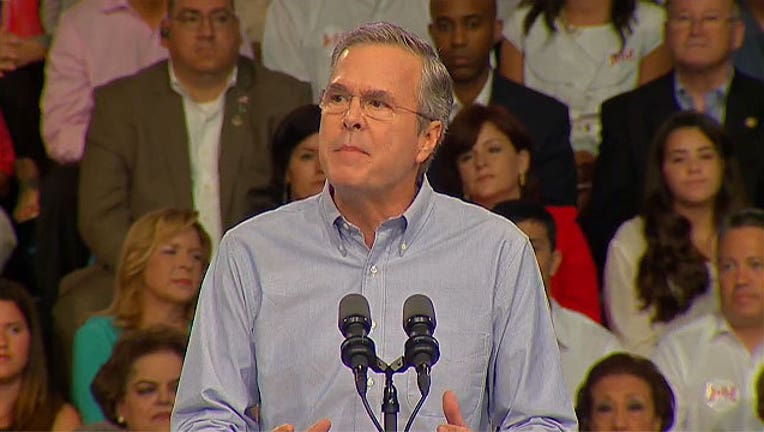 article
By WILL WEISSERT
Associated Press
LEXINGTON, S.C. (AP) - George P. Bush has been helping relatives get elected since age 3, when he clutched a balloon as his grandfather, George H.W. Bush, launched his 1979 presidential bid from Houston.
He also campaigned extensively in 2000 and 2004 for his uncle, George W. Bush. But never has George P.'s role as a political surrogate been as important as it is in the 2016 primary campaign.
The 39-year-old is traveling the country - and flexing his muscle as a rising political star in Texas - as he attempts to help his father, Jeb, become the third Bush to win the nomination and the White House.
Bush says that working for his father is definitely more emotional - and closer to home - than campaigning for his grandfather or uncle.
Copyright 2015 The Associated Press. All rights reserved. This material may not be published, broadcast, rewritten or redistributed.