Brevard County prepares for Hurricane Irma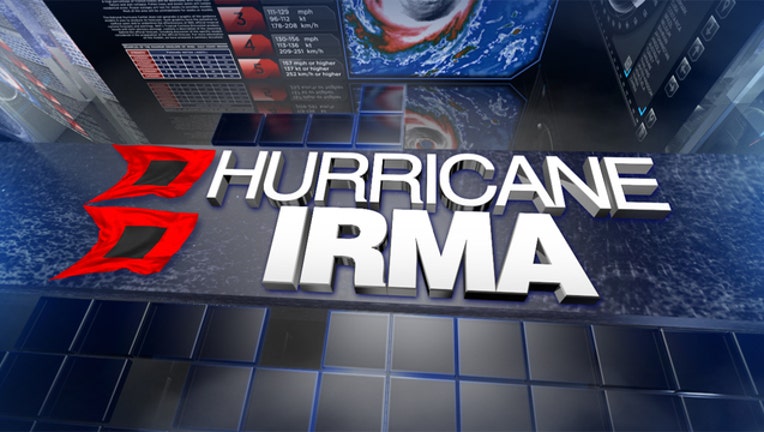 article
BREVARD COUNTY, Fla. (WOFL FOX 35) - Brevard County Emergency Management officials are keeping an eye on Hurricane Irma. 
They're worried about what could happen, especially after Hurricane Matthew made it difficult last year. Residents are on edge.  Richard Duffy packs up his car, hoping he and his family stay out of Irma's path.
"We're packing our things to leave and we have no place to go," he said.
Last year, Hurricane Matthew tore the roof off the building at Bay Towers. Richard's not about to take any chances, especially with his elderly mother and baby girl, "Hurricane Irma is coming and it's a Category 5."
The manager  at Bay Towers says she's invested more than $200, 000 by replacing the roof and windows, but still many who live here are nervous.
Resident Zach LaFountain says, "They told me that if this hurricane comes she's gonna kick us out and turn off the power and lights if we don't leave."
But the manager says she's waiting for city officials to let her know when people should evacuate and until that time, residents should stay in their apartments.
Meanwhile over at the Brevard Emergency Operations Center workers are watching Irma closely.
Spokesperson Don Walker says, "Most of the damage caused by Matthew has been addressed, not all of it, but most of it and we hope it doesn't create additional problems for us." They say it's never too late to prepare, something we found many residents doing today.
David Demonbrun, Brevard Resident says, "We're getting boards to board up the windows, we're getting water, food , canned goods, battery for flash lights and propane for grills."
And over at Bay Towers Richard hopes Irma won't leave a mess like Matthew did last year, "It's a live situation in our life and we're fearful of the storm and of the outcome." The manager says she'll start boarding up the apartments on Wednesday.
The Brevard County Sheriff's Office plans to hand out sandbags at four locations in the morning.
The four locations will be open for distribution starting Wednesday morning at 8:00 A.M. and will continue distributing through 6 p.m. with services continuing during the same hours on Thursday, Friday and Saturday or until supplies are gone. 

The four locations are:

NORTH BREVARD AREA Chain of Lakes Park 2300 Truman Scarborough Way Titusville, Fl 32796
MERRITT ISLAND AND BEACHES Mitchell Ellington Park 575 Hall Road Merritt Island, FL 32953
CENTRAL BREVARD AREA Calvary Chapel Church 2852 Fellowship Place Viera, FL 32940