Bikers driving recklessly a growing problem in Osceola County, deputies say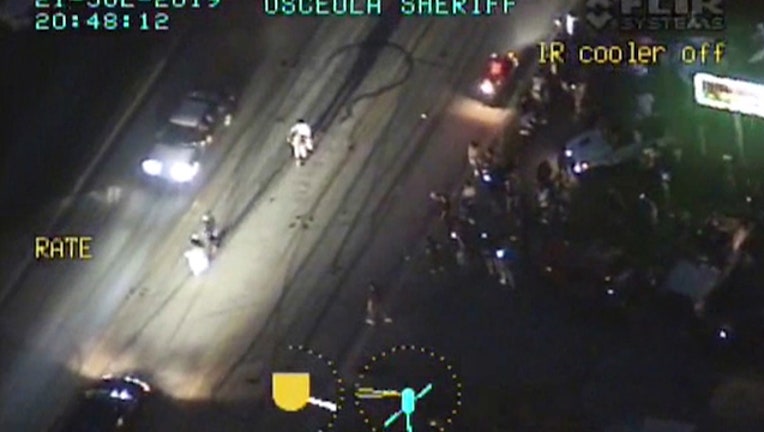 ST. CLOUD, Fla. (FOX 35 ORLANDO) - A woman says she recorded a "scary" encounter with motorcyclists Saturday on Nova Road in Osceola County.  She did not want to be named in this article, but she provided The News Station with the video.
It shows men standing on their bikes, as they're popping wheelies. The woman says when another car tried to pass the group of about 30 bikers, things got even more intense. 
"They were in front of them, behind them, kind of swerving toward them. Just really being crazy. They messed with that car for a while before they were able to get past them," she explained.
The Osceola County Sheriff's Office says it has been receiving calls for recklessness and street racing almost every weekend.
"We've seen several accidents over the last year or so. Thankfully, nothing fatal or serious but it's just a matter of time," said Major Jacob Ruiz, Sheriff's Office spokesman.
Ruiz says just last month, investigators responded to a bit event organized by bikers. He says one of those riders taunted deputies and then took off. Aerial surveillance video shows the pursuit and eventual takedown.
"They don't cooperate with law enforcement, they're not gonna stop," Ruiz said. "What we're trying to do is be proactive. Before these events happen, our criminal intelligence units try to intercept and try to find out ahead of time when these are happening, so we can prepare and have additional enforcement."
It's a dangerous trend that's putting everyone on the road at risk.  Deputies say the people involved in these illegal rides could face fines and criminal charges, since many of the bikes aren't even registered.
Ruiz says if you encounter an aggressive group of bikers; pull over, so they can pass and call 911.