Bed Bath & Beyond bankruptcy: Coupons expiring, return deadlines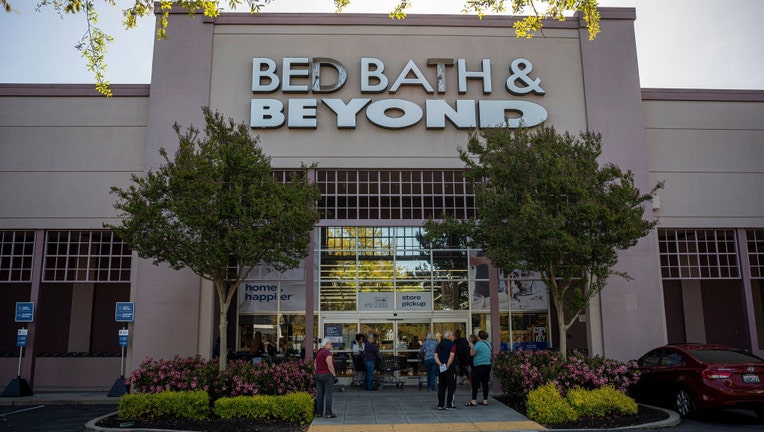 article
The time to use your Bed Bath & Beyond coupon or return an unwanted item is running out. 
The beleaguered company, which filed for bankruptcy protection on Sunday after several failed attempts to turn around its business, announced that it will stop accepting coupons as soon as this week as it begins the wind-down process. 
"We anticipate that we will stop accepting coupons on April 26, 2023, when we will start our store closing sales, where customers will be able to shop for your favorite products at deep discounts," the New-Jersey based retailer said in a notice about its policies during the Chapter 11 bankruptcy process.  
BED BATH & BEYOND MOVES TO SECURE $1B TO AVOID BANKRUPTCY
However, guests will still have until late May to return or exchange items that were purchased prior to April 26. 
Once closing sales start on April 26, all sales will be final. 
In its filing with the U.S. District Court in New Jersey, the company said it will start an orderly wind-down of its operations, while seeking a buyer for all or some of its businesses. It also anticipates closing all of its stores by June 30. 
For now, the company's 360 Bed Bath & Beyond stores and 120 Buy Buy Baby sites as well as its websites will remain open to serve customers. 
BED BATH & BEYOND'S LIST OF STORE CLOSINGS
The bankruptcy filing comes after the company – once seen as a retail icon – failed to turn around its business under stewardship by CEO Sue Gov, who took over last year. 
The company announced last August it would close about 150 of its namesake stores and slash its workforce by 20%. Earlier this year, it announced it was shuttering another 87 stores. It also lined up more than $500 million of new financing. 
Still, the company issued a warning in January that its efforts might not be enough and that it might have to potentially file for bankruptcy. 
GET FOX BUSINESS ON THE GO BY CLICKING HERE
At the time, the company noted in a government filing it was in default on its loans and didn't have the funds to repay what it owes. 
The company had said the default is forcing it to look at various alternatives including restructuring its debt in bankruptcy court.