Bald eagle shot and killed in Pennsylvania, officials search for gunman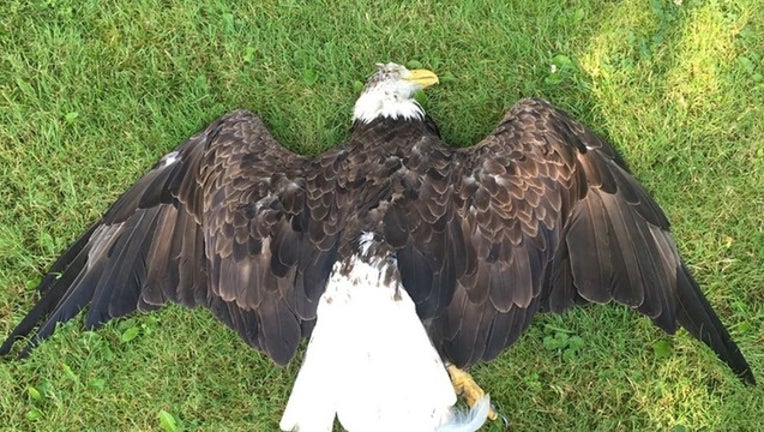 article
ERIE COUNTY, Penn. (FOX 35 ORLANDO) - The Pennsylvania Game Commission is asking for the public's help finding the gunman who shot and killed a bald eagle. 
According to the commission's Facebook post, the dead bald eagle was found Thursday night near Hope Cemetery, Elk Creek Township, Erie County. The location is near the Ohio-Pennsylvania border.
A state game warden investigating the incident determined that the eagle had been shot.
Many people commenting on the photo say they are broken-hearted over the horrific killing.
     "Breaks my heart," wrote Priscilla Parker. "When I lived up in that area 15 years ago, I always felt so privileged and honored when ever I was given the opportunity by Mother Nature to see one."​​
RELATED: Bald eagle shot and killed, officials offer $6,000 reward
Elizabeth Hoffman wrote: "Very disturbing, what kind of person could be so cruel? I hope they find information pointing to the ones responsible." 
Anyone with information is asked to call the Game Commission's Northwest Region Office at 814-432-3187 or the Operation Game Thief Hotline at 1-888-PGC-8001.
More trending stories: