Autopsy shows Jordan Belliveau suffered head trauma, broken leg before death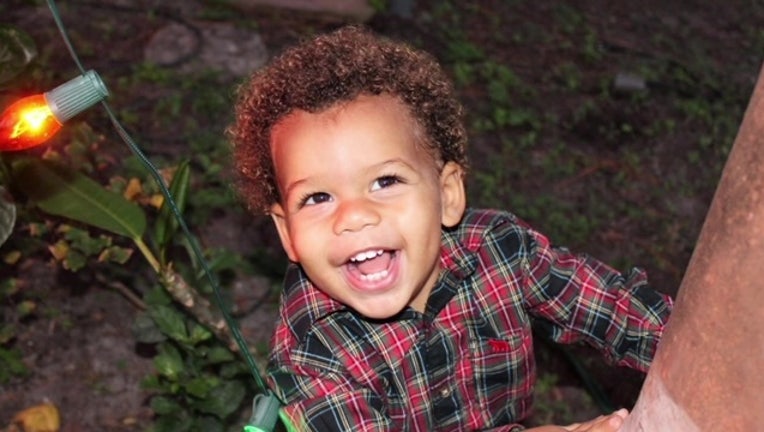 article
LARGO, Fla. (FOX 13) - Jordan Belliveau, Jr. suffered head injuries before his death, according to the medical examiner's autopsy report. 
The medical examiner's autopsy report shows the 2-year-old had a fracture to his skull and hemorrhaging underneath, plus cuts on his lip and left thigh and a broken thigh bone. The report also says he had a "healing wound" on his chin, suggesting the injury was suffered sometime before the injuries that lead to his death.
His cause of death was blunt trauma, homicide, according to the report. The medical examiner noted the toddler's body seemed otherwise healthy and "well nourished."
Jordan's partially decomposed body was found in a swampy area near Lake Avenue in Largo. According to a report describing the scene, he was partially covered with vegetation and water. He was fully clothed, except for one missing shoe.
The medical examiner's report did not specify an estimate of when Jordan died related to when he was found, or how long he may have been in the Largo Ave. location.
Just months before his death, Jordan had been returned to the custody of his mother after living with a foster family for the better part of his two-year life. 
RELATED: Search continues for Largo boy last seen in stranger's car
Jordan's mother, Charisse Stinson has been charged with his murder. Stinson was pregnant when she was arrested and gave birth to a baby girl while in custody. 
According to a statement from Jordan's foster parents, Sam and Juliet Warren, Stinson has agreed to terminate her parental rights to the baby girl so the Warrens may adopt her. 
A lawyer for Jordan Belliveau, Sr., the father of Jordan and the newborn baby girl, has expressed his desire to have custody of the baby girl, named Serenity.
Attorney Jawdet Rubaii told FOX 13 News his client "is working full time, ready to be a great father, and has a large family support system."
He told FOX 13, "he is going to fight for custody and will eventually have custody."