Atlanta Public Schools employee celebrates 100th birthday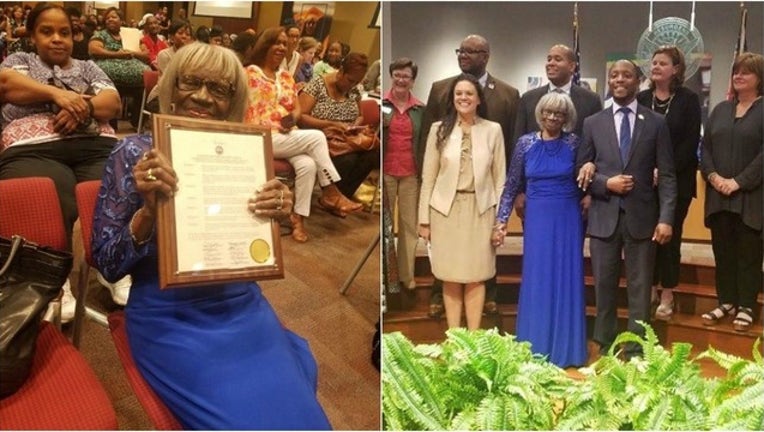 article
ATLANTA - A dedicated worker for Atlanta Public Schools is celebrating her 100th birthday, which happened earlier this month. Gladys Cornelius not only celebrated her big day, but also received the gift of June 5 being officially named as Gladys Cornelius Day.
The Atlanta Board of Education made the proclamation to honor Cornelius' life-long service to Atlanta schools. She moved to Atlanta in 1935 and is married with nine children.
She was an employee of Atlanta Public Schools for over 15 years, and then became a member of the Improved Benevolent & Protective Order of Elks of the World, and the Atlanta chapter of the NAACP.
Cornelius has been an active member of the National Council on Women and the Young at Heart Club as well.