Armed suspect shot, killed after threatening law enforcement officers with knife: Sheriff Grady Judd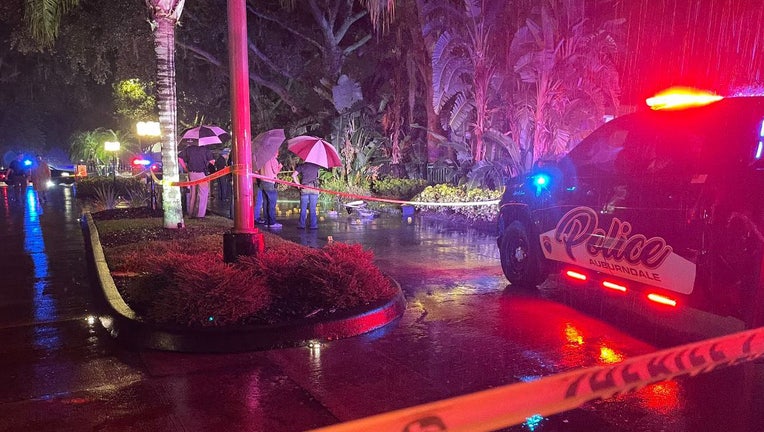 article
AUBURNDALE, Fla. - An officer-involved shooting in Auburndale is under investigation after law enforcement officers say an armed suspect with a violent criminal history threatened them with a knife as they investigated a domestic violence incident. 
Investigators say a 911 call came in shortly before 8:45 p.m. Tuesday from a woman who said her boyfriend, 55-year-old Angelo Theodore Curcione, tried to stab her with a knife. 
Curcione had fled before officers with the Auburndale Police Department arrived six minutes later, according to the Polk County Sheriff's Office. 
Polk County Sheriff Grady Judd says PCSO K9 Deputy Frankie Gann was in the area, along with Auburndale Police Officer Jazmine Jaimes and K9 Officer Presley Hart. They all began to search for Curcione with K9 dogs Ley, Rone and Marina.     
According to Sheriff Grady Judd, Curcione recently got out of prison in New Jersey after serving time for the attempted murder of a law enforcement officer. Sheriff Judd describes Curcione as a man with a violent criminal history who's had 45 criminal charges lodged against him since 1986. 
READ: Documented teen gang member found dead on Winter Haven driveway; search underway for shooter: Grady Judd
After a little more than 10 minutes of searching for Curcione, Sheriff Judd says the K9 alerted law enforcement officers to the front entrance of the neighborhood and Curcione jumped from the bushes with a knife in attack mode.
According to Sheriff Judd, Curcione yelled, "Shoot me. Kill me. Shoot me. Kill me," as he aggressively approached the two officers and the deputy.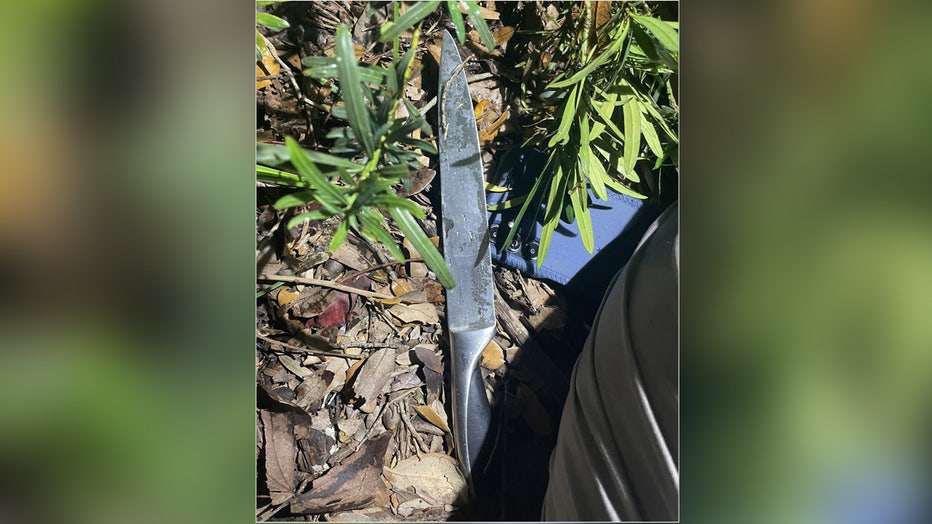 Knife law enforcement officers say Angelo Theodore Curcione used to threaten them. Image is courtesy of the Polk County Sheriff's Office. 
That's when Sheriff Judd says the law enforcement officers shot him. 
"He got exactly what he asked for with a threat of death to two police officers and my deputy. The three of them shot. They shot several times, and he was deceased at the scene," Sheriff Judd explained. 
READ: Man helping two injured in separate crash killed by hit-and-run driver in Lake Wales: Polk sheriff
"It is successful when our deputies are not injured, when our Auburndale police officers are not injured, and when the suspect is taken into custody, and he was taken into custody the way he wanted to be," Sherif Judd stated. "He committed suicide by cop. When he jumped out of those bushes with that knife in a threatening position, advanced on the officers and the deputy and said, 'shoot me, kill me, shoot me, kill me.' They complied with his request."
No officers or deputies were injured during the incident, which is being investigated by the 10th Judicial Circuit Officer Involved Deadly Incident Task Force.