Anthony Todt murder trial: Todt claims his wife killed his children, not him
CELEBRATION, Fla. - Both the prosecution and defense rested their cases Wednesday in the murder trial of Anthony Todt, the man accused of killing in wife, three children, and their family dog in an apparent doomsday pact in 2019 inside their home in Celebration, Florida.
Closing arguments are scheduled to begin on Thursday, followed by jury instructions.
Todt, who pleaded not guilty to the charges, testified in his own defense Wednesday – and was the only witness in his defense – and said that his wife was responsible for the deaths of their children, not him.
"I came home and my kids were dead," said Todt, crying. "Most horrible day of my life."
"She had blood on her shirt and after I said a few uncolored words to her. I then discovered the kids, I went into their rooms and found them dead,' he said. He insinuated there was something in the dessert she made for the kids, which he didn't eat.
"When I found out what happened I puked, I cried."
Before Todt took the stand, the defense asked for an acquittal and claimed that a conviction would not be sustained without reasonable doubt. The state argued there was ample evidence, which the judge agreed with.
Police discovered the family's remains after an out-of-state family member became concerned and requested multiple welfare checks. The prosecution alleged that Todt continued to live in the house for weeks after his family was killed.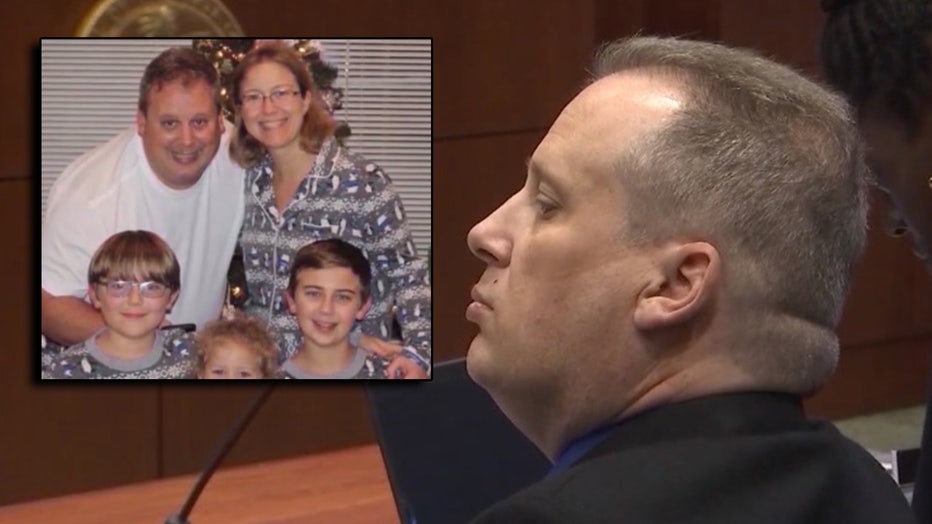 On Tuesday, the jury was shown a recorded interview from 2020 between Todt and Osceola County deputies. In that video, Todt tells investigators that he and his wife Megan had a so-called apocalyptic death pact after watching videos about the world coming to an end.
Warning: This story mentions details presented in court about how Todt's family was allegedly killed. Some details may be disturbing to some readers.
"It appealed to her and appealed to me as well. Salvation and everlasting life," he told deputies in the video. He said the family was given Benadryl to make everyone drowsy.
Zoe, who was 4 ½ years old, was killed first. "She rolled and started swiveling and I put a hand over her mouth and laid on her to keep her down and put pillow on top," Todt said in the video.
He then told investigators that he killed his 13-year-old son Alexander, according to the video. 
"I stabbed him, and he started kicking, was trying to get up and tried rolling. I reached around and held his nose and mouth, and he was rolling and kicking and eventually stopped," Todt said. 
Tyler, 11, died next, followed by Todt's wife, Megan.
"'If you love me, you can do this. I want to be with my babies,'" Tody said his wife told him. "I said 'why don't you take more Benadryl so you're not going to fight me.' She took more Benadryl."
Todt said he also took Benadryl and tried to take his own life. 
The Medical Examiner previously said that each of Todt's family members had toxic levels of the drug in their systems.
During cross-examination on Wednesday with the prosecution, Todt denied watching doomsday videos. He also said that he did not remember the recorded interview because he fell down some steps and his hit head. 
"Next thing I knew, I woke up in jail, I thought I was in purgatory with the red floor and bright sky," he said.
Todt also said he attempted suicide multiple times. He also interrupted the prosecutor multiple times.
Orlando Weather: Storm alerts, live interactive radar, forecast, and more
Click here for the latest Central Florida news, Florida stories, and local headlines.