Amazon, Jay-Z creating docu-series on Meek Mill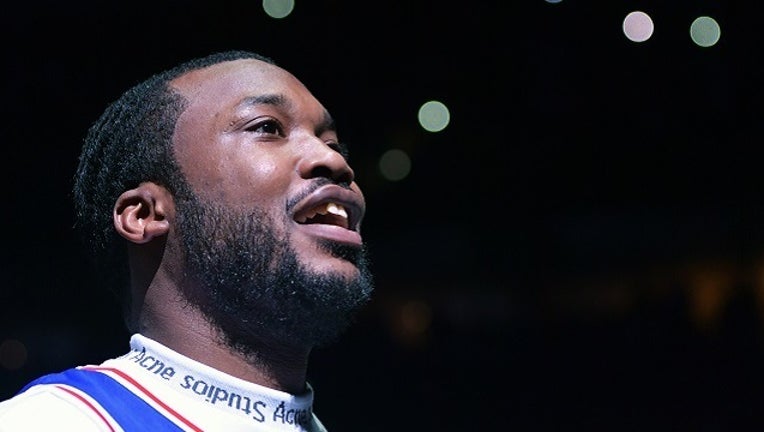 PHILADELPHIA (WTXF) - Jay-Z is among a group working to create a new Amazon documentary series following Philadelphia rapper Meek Mill's "fight for exoneration while exposing flaws in the criminal justice system."
That's according to a news release issued Thursday by Mill's recording label, Roc Nation.
The six-part series will reportedly premiere next year, and it will be exclusively available on Amazon Prime Video.
This will be a collaboration between Mill and executive producers Shawn "Jay-Z" Carter, Eli Holzman, Aaron Saidman, Paul and Isaac Solotaroff. Roc Nation and The Intellectual Property Corporation will produce the series.
According to Mill's recording label, "The series will give viewers unprecedented access to the star's life, career, and criminal justice odyssey, while demonstrating the negative effects long tail probation is having on urban communities of color."
The 30-year-old entertainer was released last month after serving five months of a two-to-four-year sentence for probation violation on a 2007 court case. He still has to fight to overturn that conviction.
His new hearing is set for mid-June before the same judge who ordered his recent prison sentence. Her lawyer says she won't step aside.
Mill's defense team says he deserves a new trial because it claims the officer who originally arrested him was not a credible witness.
Upon his release last month, Mill was whisked away by helicopter to a Philadelphia 76ers game in the first round of the NBA playoffs.
On Thursday, Pennsylvania Governor Tom Wolf joined him as he made a call-to-action for criminal justice reform in the commonwealth.
Mill is quoted in the news release about the docu-series as saying, "I'm grateful for this unique opportunity to share my story and I look forward to collaborating … on this incredible series. Not only will this documentary give viewers an unprecedented look at my life, but it will also allow me to use my public platform to highlight the need for criminal justice reform."